"The future is already here – it's just not evenly distributed."
~William Gibson
One hundred years from now, medical doctors, scientists, nutritionists, and the general public will be puzzled and astounded by how few of us were able to grasp the obvious – high-carb, low-fat diets simply do not achieve long-term fat loss.
Athletes, bodybuilders, Hollywood and others have known for decades that a low-carb, high-protein diet achieves incredible fat metabolism and enables rapid muscle gains. Hundreds of scientific studies have – again and again – proven the same. Special interests have ridiculed and disparaged these approaches and prevented most of this knowledge, however, from being incorporated into conventional wisdom.
While some diets do follow effective fat loss principles, many take them to extremes (Atkins, Dukan, the Ketogenic Diet, etc.), advocating weight loss at any cost. Avoiding fruits and vegetables while encouraging hot dogs and bacon binges – while it might actually help you lose weight in the short term – is not a healthy or sustainable strategy. The LeanBody System is unlike these diets in that you will achieve fat loss and muscle gains as a direct result of improving your overall health, not sacrificing it.
So How Do Low-Carb Diets Work?

Extreme low-carb diets push the body into ketosis, which means that the body primarily burns fat (instead of carbs) for energy and levels of ketones in the blood are elevated. Ketones are small carbon fragments created by the breakdown of fat stores after the body is depleted of stored glucose (known as glycogen). Humans can use ketones as energy for bodily functions and even as a replacement for glucose to provide fuel to the brain.
Since the body relies on stored fat for energy, people lose weight – usually rapidly – while in ketosis. However, since ketones are toxic in excess, the body actively attempts to rid itself of them. Ketones are expelled from the body in the urine and through the lungs, causing a sweet and slightly foul-smelling breath.
How Long Does It Take to Reach Ketosis?
Under 50 grams of carbs a day will eventually get you to ketosis. Depending on the person and level of activity, it could take 2-3 days or up to a week before the body's glycogen is depleted.
Is Ketosis Dangerous?
The ketogenic diet often has short term side effects including dehydration, constipation, and occasionally kidney stones or gall stones. Very high ketone levels can be toxic, making the blood more acidic which can damage the kidneys and liver. However, ketoacidosis is quite different than ketosis, with the former generally occurring as a result of a medical condition. But – if you do it right and eat high-quality, nutrient dense foods – ketosis can be generally safe for the disciplined dieter.
Is Ketosis Abnormal?
Historically, there is evidence that some populations have experienced ketosis without serious damage to health or longevity. Some native humans seemingly thrived while in seasonal or extended states of ketosis. However, it must be assumed that these populations did not choose a state of ketosis; rather, they experienced ketosis as a result of fruits and vegetables being unavailable for periods of time in their environment.
Some people tend to tolerate ketosis better than others. Although some of my clients have struggled with workouts and mental clarity when they first reach ketosis, most folks stabilize after a week or two eating high-fat, low-carb.
Yes, ketosis is a state that the body can tolerate. It undeniably leads to weight loss and even has been used as a treatment for epilepsy since the turn of the century. It's getting to ketosis, however, that presents the struggle. I feel sluggish, cranky, and generally down on life. This stabilizes after a few days. In short, Ketosis is not a condition I enjoy for extended periods of time, but its benefits for fat loss are undeniable.
The Cyclical Ketogenic Diet for Bodybuilding and Extreme Fat Loss
The cyclical ketogenic diet is often used by competitive bodybuilders to achieve spectacularly low body fat (well, that and buckets of drugs). However, due to its strict non-allowance of carbs throughout the week (and I mean none – not even a carrot), it is next to impossible to eat enough micronutrients for your body to function optimally. It's incredibly effective for cutting fat, but generally not an attractive lifestyle choice for the Average Jane or Joe.
So What is The Verdict?
It's not rocket science. Excess carbs make you fat. Once you accept that fact, you can control carb intake depending on your level of activity to achieve optimal energy levels and fat metabolism.
Dipping into occasional short-term ketosis may not be a serious health risk and may even provide some benefits… But I do not advocate extended periods of ketosis for most of my clients. Can you make it work? Yes. But it's pretty advanced stuff.
Consuming some carbs is easier on the body than consuming zero carbs or lots of carbs. The optimal level of carb intake for healthy fat loss is between 75-150 carbs a day depending on your activity level.
Don't obsess yourself with avoiding vegetables and urinating on keto-sticks; occupy your mind with the thought of nourishing your body with healthy food. Regardless of whether or not you stray into ketosis, in a healthy and well-nourished body, fat loss is effortless and automatic.
Want to lose weight, build muscle, and get free downloads? Enter your e-mail below!
LEARN HOW TO DROP 20 POUNDS IN 40 DAYS WITH REAL FOOD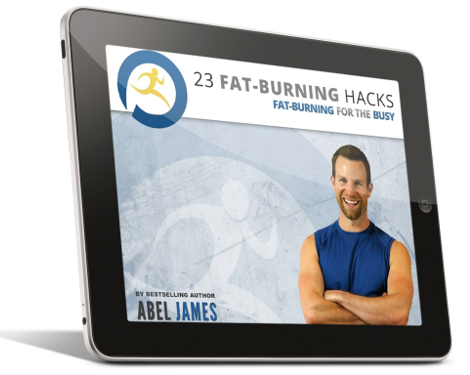 Discover how to drop fat with chocolate, bacon, and cheesecake. Plus: learn the 3 worst foods you should NEVER eat and the 7 best exercises for rapid fat loss. Click below to to claim your FREE gift ($17 value)!
INSTANT ACCESS