Here's the thing—I want to tell you to go meet your local farmer, hit the city farmer's market a couple of times a week, order half a cow and have it butchered, do the same for pork, and go hunting so you can bag yourself a buck and make venison sausages.
Raise chickens in the back yard and become a connoisseur of roasting wild game tracked and caught by your own hand— pheasant, squirrel, rabbit, duck, and raccoon… Actually, barbequed raccoon is unexpectedly delicious, and duck fajitas are surprisingly good. But I digress.
If you did some or all of that, you'd be saving ton of money on meat—and you'd be awesome!
But, let's get serious.
Who actually has time to hit a couple of farmer's markets a week to get bacon for breakfast, fresh eggs, ground beef, pork chops, and a plump pastured chicken? Are you willing to risk driving to market only to find that there's no bacon that week?
That's the kind of flexibility you need if you want to utilize the markets and local farms as a primary source for produce and protein. If you can do that… if you can make it a priority, that's fantastic! Do it.
I highly recommend it for both the experience, the meat quality, and the cost.
However, when you're juggling a job, three kids, two dogs, volunteer work, and your daily meditative run or walk while trying to cook the healthiest food possible for you and your family—you are probably happy if you can make it to the corner grocery store.
If you're working a ten hour shift, hitting the gym, and then grabbing a bag of groceries on your way to your apartment—you might not be able to raise chickens in the back yard.
Modern life makes getting good, quality meat from these awesome local sources a difficult thing to do. So I'm not going to focus on the farmer, the farm market, learning to bow-hunt, or backyard chickens.
I'm going to get real, here. I'm going to tell you how to get the best possible quality meat from your grocery store for the least amount of money.
BUY A WHOLE CHICKEN AND USE IT ALL
Instead of buying a pack of boneless, skinless organic chicken breasts, buy the whole organic chicken. I can't tell you exactly how much you'll pay for organic chicken in your neck of the woods, because grocery prices vary widely by region. But I will say that you'll likely pay less than half the cost per pound for a whole bird than you will for those breasts—and with the breasts, once they're cooked, they're gone.
The whole chicken will get you much more:
Roast the chicken and use carve it- eating the breasts and legs for one meal.
Then, once the chicken has cooled, strip it of as much remaining meat as possible—toss this up with taco spices for a quick lettuce-wrap lunch.
Now, throw the bones in a slow-cooker with a splash of vinegar, onion, celery, spices and water and simmer for six hours for soup broth or chicken stock.
Add more water and keep simmering 24 – 48 hours for bone broth.
With organic chicken stock running about $4.00 a carton, you've saved a bunch of money right there! You can clearly get three meals out of a whole chicken, plus bone broth, for about what you'd pay for four boneless breasts.
IF YOU DON'T GO WHOLE, GO DARK
The dark meat of the chicken always less expensive than the white—but it's super flavorful, tender, and nutrient-dense. Instead of buying chicken breasts for your chicken parmesan, go with thighs. Hammer them out nice and thin to create a delicious piece of meat that cooks evenly and taste great!
Also, buy the legs. Chicken legs are cheap and fantastic because you can roast up a whole bunch and pack them in lunches later—plus you can use the bones for broth when you're done. I can get a package of six free-range, organic chicken legs for under five dollars.
EAT MORE FISH
So, most people think that eating fish is too expensive on a budget. But ounce for ounce, fish can really pack a protein punch. Go for wild caught fish—never farm raised, and here it's fine to go frozen—especially if you're inland.
Less expensive white fish, like wild Atlantic cod, is very nutritious and can be seasoned and cooked in a multitude of different ways. You can also get wild caught grouper for just a few dollars a pound. Because both of these fishes are mild, you can season them any way you want!
Wild salmon is expensive, but it gives you a fantastic nutritional value—so you don't have to eat a huge portion. Buy your salmon whole and learn to filet (or have the fishmonger filet it) so you can boil the heads for fish stock.
There's a lot of fantastic Omega-3 fatty acid (as well as a lot of meat) in a salmon head, and the fish stock can be used to make fantastic bisques and brothy soups.
GO BIG OR GO HOME
When it comes to pastured beef, you can get a lot out of a bigger, "lesser cut." The reason you don't want fatty meats when you buy factory-farmed beef is because the toxins are stored in the fat. When you're buying organic, pastured beef, the saturated fats rippling through that rump roast are actually good for you—and tasty!
So skip the tenderloins and strip steaks and go for roasts—chuck, flank, and shank are going to give you a lot of meat for your money.
Also, get bone-in if you can! Organic beef broth is expensive—and you can get a lot of soup and gravy from that nice, meaty bone.
INCLUDE ORGAN MEATS
Nobody wants the organs… that's why they're so cheap! Including beef liver in your diet once a week or so is incredibly beneficial not only on your budget, but also for your body—brimming with vitamins A and B-12 and full of iron, this protein power-house also supports healthy metabolic function.
ONLY buy the organs of pasture-raised organic animals, otherwise you'll be getting a mouthful of toxins.
Ask your butcher to order the organ meats for you if they're not regularly stocked. And if you're unsure about cooking organ meat, try grinding and adding the liver to ground beef, pork, and/or bison in a homemade meat loaf mixture or burgers.
WATCH FOR SEASONAL MEATS AND SALES
Don't shy away from Manager's Specials! Fresh meat has a very short "sell by" window, so it gets put on sale often. Watch for the sales—you can sometimes figure out a pattern to when the meats migrate to the orange tag section.
This meat isn't bad. It's not old or gross, it's just coming up on the date by which the grocery store has to sell it. If you cook the meat or freeze it the same day you buy it, or up to a day or two after, it's completely fine.
A lot of times you can save up to half the price by buying the Manger's Special meats. Make room in your freezer and stock up when you can get it cheap.
You can also get great deals on meat during certain times of the year—like after the holidays! After Thanksgiving, buy a couple of turkeys on sale. Stick one in the freezer and roast one right away for salads, soup, pot pie—and then simmer up a pot of broth.
Especially if you live near the coast, look for seasonal deals on fish and seafood. Commercial fishing is regulated to prevent depletion of the fish population—so certain fish can only be harvested at certain times of the year. Seafood like soft-shell crab and lobster, is harvested at peak seasons based on the natural cycle. Prices may start out high, but then they taper off before shooting back up again post-season.
I know that switching to pastured, organic, free-range meats can be daunting… but I promise that if you're following the Wild Diet, you'll be saving money in the long run. No, I'm not JUST talking about the long-term health benefits, but even on your grocery bills. Think about how much money you spend on snacks, grains and pasta, bread, and beverages.
Once you switch those out for pure filtered water, fruits and vegetables (mostly veggies), you'll see a dramatic cost savings. I once spent around $150 for ingredients for 40 plates of amazing Wild food. Maybe I'll give you all that menu with a cost breakdown, soon.
In the meantime, happy hunting!
P.S. If you're looking for some fantastic recipes to try out on your cheap meat, order The Wild Diet now! It is chock full of Wild feast recipes from Mustard Roasted Chicken Legs to delicious baked cod… plus desserts, sides, drinks, and more!
LEARN HOW TO DROP 20 POUNDS IN 40 DAYS WITH REAL FOOD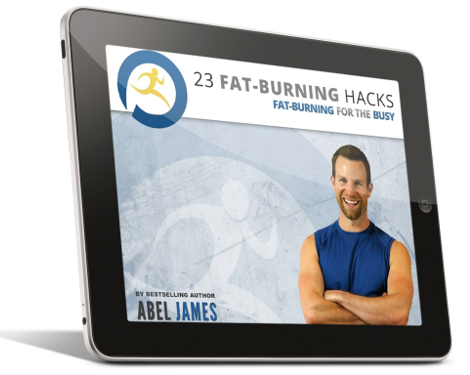 Discover how to drop fat with chocolate, bacon, and cheesecake. Plus: learn the 3 worst foods you should NEVER eat and the 7 best exercises for rapid fat loss. Click below to to claim your FREE gift ($17 value)!
INSTANT ACCESS