The Dirty Secret of Zoos and Why Animals Are Fat
Zoos have a dirty secret: many of the animals are fat. And obesity is the least of it: cavities and lethargy are common; some species even have heart disease and Type II Diabetes. You won't hear this embarrassing fact on a guided tour, and you won't read it on any tour signs. What you will see are signs that say: DO NOT FEED THE ANIMALS.
The primary purpose of these signs is to prevent people from giving hot dog buns, popcorn, and peanuts to the captive animals. But the signs teach another important point: it can be beneficial to not feed the animals. Animals benefit from going hungry sometimes. Fasting can be healthy.
Consider the lion. Wild lions often go days without eating. Not feeding is a normal and natural part of their life. But after a kill – perhaps a juicy antelope – lions will gorge on the carcass. Lions alternate being fasting and feasting. It's what lions are designed to do.
Yet in too many zoos, captive lions are fed on a regular daily schedule. Zoos ignore their own advice: DO NOT FEED THE ANIMALS. When one zoo decided to switch lions back to a gorge-and-fast feeding schedule, something incredible happened:
In 1993 the Topeka Zoo had five overweight lions. They were fed on a regular schedule (once a day, six days a week), but the zoo decided to switch to a "gorge and fast" feeding schedule (once a day, three days a week) modeled after wild lions, which typically eat every two to three days. The food was kept the same—a ground mixture containing horsemeat—and each lion received the same amount of food over the course of a week as it had before; they now received larger portions on feeding days. The lions were allowed to eat until they had their fill and walked away from their food. Only then were leftovers removed from the enclosure. The four weekly fasting days were chosen at random, which meant that the lions sometimes experienced four days in a row of fasting.
Previously, the lions had always finished their meals, but now four of the five routinely left portions of their meal uneaten. The result was a decrease in weekly overall caloric intake—and significant weight loss. Four of the five lions lost from 9 to 16% of their total body weight (the fifth lion injured her leg and had been under veterinary care leading up to the measuring period). However, the benefits weren't simply due to eating fewer calories; based on fecal samples, the lions digested their food more thoroughly and efficiently under the gorge and fast model.
Both captive gorillas and lions suffered from the same issue: we forced them to accommodate our regimented workdays. They were being fed on a human schedule, not a schedule based on how their species naturally eats in the wild.
So what's a natural eating frequency for humans?
Too many nutritionists get it exactly wrong – advising people to eat lots of small snacks throughout the day in order to "keep their blood sugar up." It's called grazing for a reason – grazing is how herbivores eat, not carnivores or omnivores.
Humans can benefit from the same approach that helped the lions lose weight. Fasting and feasting can make it easier to lose weight.
Lions Need To Fast. Lions Need To Feast. And So Do You.
LEARN HOW TO DROP 20 POUNDS IN 40 DAYS WITH REAL FOOD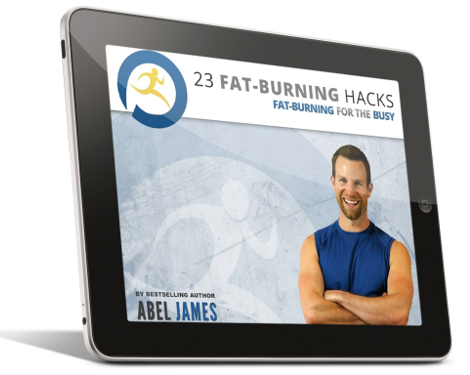 Discover how to drop fat with chocolate, bacon, and cheesecake. Plus: learn the 3 worst foods you should NEVER eat and the 7 best exercises for rapid fat loss. Click below to to claim your FREE gift ($17 value)!
INSTANT ACCESS