This week we're joined by John Keifer, a supergeek and cutting-edge researcher who teaches people how to eat cheesecake and drop fat through what he calls "carb backloading." Met up with him a few weeks ago and we ordered the same thing for lunch. A massive meat and veggie omelet covered in bacon, cheese, and avocado. That's my kind of diet.
On this week's show with Kiefer, you will learn:
How to drop 100 pounds with carb backloading
The science behind why insulin hacking works
How to leverage adrenaline to naturally upgrade your workouts
Why eating carbs in the morning can make you fat (hint: cortisol)
Why carb backloading works for women by embracing indulgences
And much more…
Podcast: Play in new window | Download
Subscribe: Apple Podcasts | Google Podcasts | Spotify | Android | Pandora | Stitcher | TuneIn | Deezer
Great news – The Fat-Burning Man Show won the People's Choice Award for Health & Fitness! Thank you so much for your reviews, feedback, and support over the past year and a half – I couldn't do it without you. I wasn't expecting to have to make a speech, but here it is anyway:
Thank you to  Emily, our community manager, Rolly who brilliantly edits audio and video, Alyson, who helps us with tech and operation.
Finally, I had the chance to meet Elisa Maria from iTunes Podcasting, so thank you so much to Apple for making all of this possible. Alright, enough gushing. Let's talk about the curious link between cheesecake and abs.
Fruity Pebbles are Paleo because the Flintstones were around in the Paleolithic era. @DHKiefer
Click To Tweet
LEARN HOW TO DROP 20 POUNDS IN 40 DAYS WITH REAL FOOD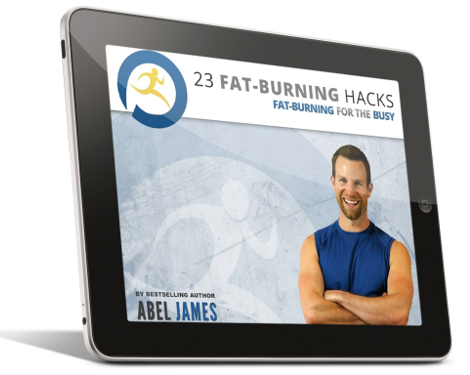 Discover how to drop fat with chocolate, bacon, and cheesecake. Plus: learn the 3 worst foods you should NEVER eat and the 7 best exercises for rapid fat loss. Click below to to claim your FREE gift ($17 value)!
INSTANT ACCESS
Show Notes:
Here's the crazy transformation that Kiefer talked about on the show. Competitive powerlifter Paul Emmick dropped 100 pounds using carb backloading, then hit a PR!
Connect with Kiefer here: The Carb Nite Solution | Carb Back-Loading | Transforming Recipes: The Ultra Low-Carb Edition | Athlete.io | On Facebook | On Twitter
What would you use as YOUR Carb Nite feast? Cheesecake? Leave a comment below!