Have you heard about Bt Corn?
Monsanto, the same chemical company that brought us Agent Orange, is at it again, splicing a toxic pesticide into the DNA of corn itself to create a grain that kills any insect that ingests it.
Bacillus thuringiensus (Bt) is a soil bacterium that has been spliced with corn genes so that when an insect eats the Bt, the toxins dissolve and punch holes in the perpetrator's gut, killing the bug within 24-48 hours. Kind of horrifying, right?
But big agriculture is touting this mutant Franken-corn as a godsend because they "don't have to spray quite as many tons of poisonous pesticides into the air" (…as organic farmers and sensible people everywhere roll their eyes and shake their heads.)
Saying that Bt corn is a good thing because it reduces pesticides is like saying a "Fun Sized" candy bar is "healthy" because it helps you not eat a King Size. Really? That kind of logic is all over the internet and frankly, I find it ridiculous.
As do real scientists—Research shows that the use of GM crops is actually driving up the use of pesticides and herbicides because the little buggers become immune to their new adversaries. As Jeff Goldblum said epically in Jurassic Park, "Life finds a way."
As you probably already know, corn is in pretty much everything these days. It's in the obvious places, like your bag of tortilla chips. But it's also hidden in toothpaste, gravy, cereal, ice cream, soda, and some juice-like-products (which we can't actually call juice, because that would be lying).
By some estimates, corn is in over 45,000 products on your grocery store shelves… not to mention the corn-fed meats. But you read the label, and it doesn't say "corn!" Right. However, it might have sneaky ingredients like xanthan gum, natural flavors, citric acid, fructose, maltodextrin, vitamin E or cellulose. The rapidly increasing number of people with corn allergies have a very hard time avoiding it.
"I'm not allergic to corn, so why do I need to know all of this?" You might ask, slightly disgruntled after being caught knuckle-deep in a bag of Fritos.
Here's a hint: What do farmers feed their livestock to fatten them up as quickly as possible? CORN!
Like MSG is used to induce obesity in lab rats, a glut of low-quality, high-glycemic GM corn is used to induce obesity in cattle and livestock.
Bt Corn and Your Body: According to research published in the International Journal of Biological Sciences, Monsanto's GM corn has significant adverse effects on liver and kidney function. The doctors and scientists also noticed problems with metabolism, heart, spleen, and adrenal glands. Research on humans is inconclusive, mostly because there hasn't been any yet.
If it weren't bad enough, Bt Corn Even Kills Butterflies: Because Monsanto's corn is grown in the often unpredictable environment of the "real world," toxic pollen catches the breeze and contaminates the nearby milkweed where unsuspecting monarch butterfly larvae are fattening themselves up for their big transformation.
Instead, the monarchs inhale Bt corn pollen and their stomachs explode. Monsanto insists that their corn is safe for human consumption. But I'm not convinced by yet another promise of safety from the Darth Vader of the food world. We've been here before.
If there's one thing to eliminate from your diet today, make it GMO corn.
RESOURCES
Bt Corn: Health and the Environment, Colorado State University Extension
A Comparison of the Effects of Three GM Corn Varieties on Mammalian Health, International Journal of Biological Sciences
Impacts of genetically engineered crops on pesticide use in the U.S. — the first sixteen years, Environmental Sciences Europe
Bacillus Thuringiensis, University of California San Diego
Is Corn the Next Gluten? Mind Body Green
Transgenic Pollen Harms Monarch Larvae, Nature International Weekly Journal of Science
LEARN HOW TO DROP 20 POUNDS IN 40 DAYS WITH REAL FOOD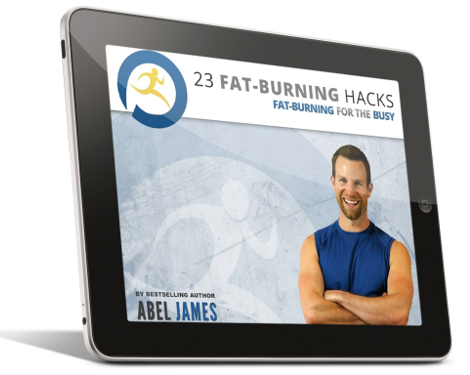 Discover how to drop fat with chocolate, bacon, and cheesecake. Plus: learn the 3 worst foods you should NEVER eat and the 7 best exercises for rapid fat loss. Click below to to claim your FREE gift ($17 value)!
INSTANT ACCESS