John Romaniello (better known as Roman) runs Roman Fitness Systems with a tongue-in-cheek approach to fitness. Equal parts narcissism and self-loathing, Roman writes with passion and humor, show-casing his belief that training doesn't need to be serious, stern, science-laden monotony. It can be fun, too.
Roman stopped by The Fat-Burning Man Show before going on other shows such as Dr Oz, The Colbert Show, and a few other stops in the mainstream media to talk about his new book, Man 2.0: Engineering the Alpha.
This is a fun show, but let's put it this way: it's a bit more "Tucker Max" than "Paul Jaminet."
I already know this show is going to be controversial. If you're offended by colorful language, what a male at 23 years old has to say about sex (or women in general), or a few other topics that might raise some eyebrows, you may want to skip to the next show.
That said, Roman is brutally honest about his transformation from a chubby kid to a model and unapologetically shares his physical, mental and emotional journey with all of us. It takes a great deal of courage, and gumption, to do that, so there's a lot to learn from the show if you pay attention.
* If you are listening to the podcast, we've bleeped out the potty mouth words.
In today's show we talk about:
What it's like to go from being a chubby kid to ripped
The head trash that comes along with body transformation (that no one talks about)
How you can dramatically improve your life while improving your body
And why Tucker Max and Arnold Schwarzenegger say Roman's book doesn't suck.
Now on to the show:
Podcast: Play in new window | Download
Subscribe: Apple Podcasts | Google Podcasts | Spotify | Android | Pandora | Stitcher | TuneIn | Deezer
LEARN HOW TO DROP 20 POUNDS IN 40 DAYS WITH REAL FOOD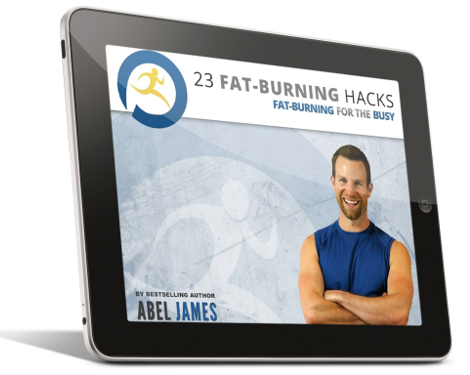 Discover how to drop fat with chocolate, bacon, and cheesecake. Plus: learn the 3 worst foods you should NEVER eat and the 7 best exercises for rapid fat loss. Click below to to claim your FREE gift ($17 value)!
INSTANT ACCESS
What did you think of this conversation with John Romaniello? Drop a comment below!