This week, we're here with one of my greatest allies in the fitness world, Mr. Steve Kamb, the raving lunatic behind Nerd Fitness. Among other things, we're going to talk about how to beat your personal bests, how to be smart about drinking booze, and why it's important to party.
Steve rocks out with epic workouts all over the world, exploring the ruins of Machu Picchu, diving with sharks on the Great Barrier Reef, living like James Bond in Monte Carlo, and guest lecturing at Google and Facebook Headquarters.
AND, if I do say so myself, he knows how to throw a dang good party!
If you've listened to the past few episodes of Fat-Burning Man, you know that I just released a new album of original music called Swamp Thing. Steve Kamb was leading the epic after party in Nashville, and you'll hear all about our shenanigans in this special episode of the show.
Let's get this party started. This week, you'll learn:
How to beat personal bests in the gym and level up your life
How to have fun while staying in shape
Why it's important to party with your buddies
How to be smart about drinking booze
And tons more…
Podcast: Play in new window | Download
Subscribe: Apple Podcasts | Google Podcasts | Spotify | Android | Pandora | Stitcher | TuneIn | Deezer
If you never want to miss out on another one of our shows, make sure you subscribe! You'll get all the updates, podcasts, and of freebies sent right to your inbox.
LEARN HOW TO DROP 20 POUNDS IN 40 DAYS WITH REAL FOOD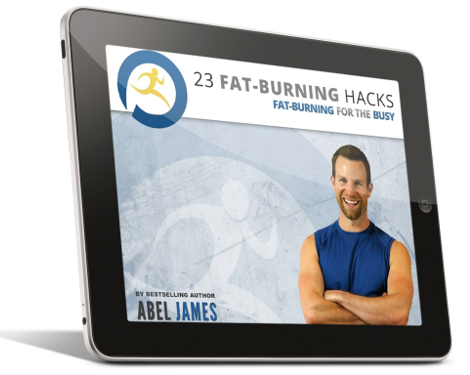 Discover how to drop fat with chocolate, bacon, and cheesecake. Plus: learn the 3 worst foods you should NEVER eat and the 7 best exercises for rapid fat loss. Click below to to claim your FREE gift ($17 value)!
INSTANT ACCESS
HOW TO BEAT ALL OF YOUR PERSONAL BESTS IN THE GYM
Abel: Last time I saw Steve, I was in the middle of an impromptu month-long bachelor party and recording time for my new record, Swamp Thing. We had a blast in Nashville. We proved to ourselves that it's important to party, and then remembered what a hangover feels like. You don't have to give up fun to be healthy, you just need to be smart.
"Enjoy today, but plan for tomorrow, too."
Abel: You've hit some epic personal bests recently. How'd you do it?
About a year ago, I enlisted the help of a friend—Anthony Michel, one of the people I admire from a fitness athletic perspective. I thought, "I'd love to have someone take a look at what I'm doing and plan it for me." I started working with him and made it a personal mission to find out what can happen if I rededicated myself to fitness.
When you get busy, it seems like fitness is the first thing to go. So, over the past 15 months I focused on three things:
Eating enough calories
Strength training
Getting enough sleep
I wanted to find out what would happen to everything else in my life if I made those three things non-negotiable. Here's what happened…
During the first two months in the beginning of 2014, I was showing up late for meetings and workouts, and articles were getting turned in late. But I realized that I did have the time, I just needed to get my act together.
So, I boiled my day down to the bare essentials. The result: I blew past all my old records.
In fitness, we think in terms of 30 or 90 days—how ripped can I get?
We tend to think on a short scale and never make any true progress beyond "pretty good shape."
Click To Tweet
Now, I'm thinking two or three years down the road.
Abel: It's so interesting how taking on a big project (like writing a health book) can be the worst thing for your health… You get so busy helping everyone else that you let your own health go.
A lot of moms feel like that, too. You help everyone else and you need to remind yourself, "Oh, I have to sleep tonight!"
If you can take care of yourself, it makes it easier for you to take care of other people.
Click To Tweet
Single moms dealing with three kids—where do you fit in time for yourself? But one healthy eating decision, or ten minutes for yourself, makes it better for you and better for your kids.
I admit that six years ago, when I was in the middle of writing the Nerd Fitness book, I couldn't sleep and had no money and found myself downing two Monster energy drinks in the middle of the night. I've come a long way since then.
Abel: It sounds like you added things into your schedule, but somehow got more time. How does that work?
It used to be that if I wanted to hit the gym at 11:00 am, I'd wake up and sit at the computer, go on Yahoo and check out the news, hit Twitter and surf Facebook, and then start working on an article at 10:00am. Then suddenly I'd be in the zone and it's 2:00 pm and I don't have time to go to the gym before a meeting.
I realized I needed self-control.
So, I downloaded a program on my computer called SelfControl, which blocked all the distracting websites, reminding me to stay focused.
I remember a quote I read on a message board somewhere…
F motivation. Cultivate discipline. @NerdFitness
Click To Tweet
It's not about motivation—it's about discipline.
"I handcuffed myself to the desk. If I could get all those things done in the proper amount of time, it freed me up to work on another project."
For example, I've been learning to play the violin. I quickly realized that the only way I could have time for that was if I got all of my other obligations out of the way. Everything else had to become way more efficient.
DISCIPLINE IS FREEDOM
Abel: "If you need something done, ask a busy person to do it." I was just in Peru reading old Taoist text – one concept hit me really hard: "Discipline is freedom."
One of my favorite books is Eat That Frog. The concept is that in the morning you do the biggest ugliest task to get it out of the way first thing.
We're so afraid to do that thing that you do ten things that don't matter and then it's 8 pm and you haven't eaten that frog.
Abel: When I get up in the morning, have tea or coffee, do my workout, and Chi Gong with meditation, I'm maintaining a focused, dreamlike state. Since I haven't checked phone messages, email, or anything else that steals my attention with competing agendas, it's a great time to write.
Becoming distracted by social media is something that you have to work on in order to prioritize your time and cultivate discipline. And when you get away from it for larger chunks of your day or life, you realize that everything still goes on and you end up cultivating closer relationships.
Abel: In the online world, it's a double-edged sword—this is where we are but we're telling people to kick themselves off. But when you meet in real life it strengthens any future online interaction.
We met online, but then met in real life. If you can cultivate a relationship offline, even if you just meet for a couple of hours, it makes the relationship that much more real.
Social media is a fantastic tool, but we need to learn not to let it distract us from our goals.
Click To Tweet
WHY NERD FITNESS IS AWESOME
Nerd Fitness started with just me and a blog… and then this huge community popped up around it. We have a big message board community with something like 40 – 50 volunteer moderators and people moving across the country to live with each other—it's crazy!
We ran a Camp Nerd Fitness and brought everyone together in an actual location last year, and we are selling out Camp Nerd Fitness 2015!
Right now, I'm trying to identify what people want…
"I'm a fan of strength training, but on the other side of that coin is flexibility and mobility—for some people even going to the gym might be a challenge."
We are building up a cool video-game based character system like you'd find in World of Warcraft, where you'll be able to get expansion packs with new worlds and continents and quests and armor and stuff.
NERD YOGA
A few weeks back, Nerd Fitness headed to Ohio where we filmed beginner, intermediate, and advanced yoga workouts that are grounded in solid yoga philosophy but are set in this fluffy-cloud Super Mario world where you can level up your character. It's the perfect nerdy compliment to our strength training program in Nerd Fitness.
If you just want to be flexible and touch your toes, this will be a good opportunity for that, too.
Of course, you can also join an awesome fitness community with Nerd Fitness Academy.
Abel: When I broke my foot, it was a blessing in disguise. I used it as an opportunity to refocus my workouts with small goals like learning Chi Gong and prioritizing mobility / flexibility.
Yeah. You see the people who only power lift and they're hunched over their desk and have no flexibility. They need some balance.
Abel: Why did you focus on yoga?
For overactive nerds that spend all their time on their computers and phones, yoga is a really great mental test. This is going to be 20 minutes and you're not going to be checking your phone. It's almost a guided meditation but you're also improving the health of your body.
Abel: For me, when I crossed 30 I started thinking more about why I was doing all of this fitness—it wasn't to get ripped for Spring Break like a lot of people do when they're young. When I'm 60 I want to look and feel 30… These days, I'm much more focused on longevity and quality of life.
Steve, why do you do it?
So I can stay up until 3am drinking Jack Daniels when Abel comes to town!
Just kidding.
"What a shame it is for man to have lived and not have seen his full potential." – Butchered Aristotle quote courtesy of Steve
Okay, I just butchered that Aristotle quote. If you think you know the quote I'm thinking of, please leave a comment!
Anyway, here's what it means: I have an obligation to myself to see what I'm actually capable of. From a business, community, and physical perspective—where is my ceiling? I'm excited to find out if I can get closer to it.
Most every respected person in the business world is also in great shape. @NerdFitness
Click To Tweet
When I look five years down the road, I want to see what I can do. For me, it's strength training right now.
"I love the idea of going to the gym or walking outside to train and seeing if I can be a little bit better than the day before."
Abel: If you get up and get some good work done, then you know you're going to crush your workout—it sets the tone for the whole day. If you promised yourself you'd do something, and then you don't, you get pulled down and that inaction or perceived failure sucks your motivation. Then you're on Facebook to try to distract yourself.
Yeah, I get up and have a cup of coffee or yerba mate tea and bang out an article and then that carries into the rest of my day at the gym and everything else.
If you can wake up excited and go to bed proud, it's a pretty good day. @NerdFitness
Click To Tweet
WHAT YOU LEARN FROM TRAVELING THE WORLD
Abel: If you could distill all of your crazy adventures and travels into one piece of advice for someone who hasn't traveled out of America that much, what would you say?
"Don't listen to the news. The world is infinitely more fun and infinitely less scary than you've been led to believe."
I met the nicest people in Peru, and the border battle that was happening between Thailand and Cambodia when I was there didn't affect me at all. There are great experiences you can have when you travel the world that you can't have here.
You start to realize that the things you complain about here in the States are really insignificant (usually). You can often travel cheaper than living here, it's also likely safer, your money goes further, and you end up with so many great stories.
Life and happiness all comes down to who you spend your time with and what kinds of stories you make with those people. That's much more valuable than a bigger TV or a nicer car. You can travel at any age and in any situation. Just do it. Just put ten bucks in a piggy bank and mark an X on a map.
Abel: Two weeks sounds like a long time to be away, but at home it goes by fast. The amount of experience that comes from who you met and where you went is earth-shattering. We're different people now than we were before we lived off-the-grid traveling for a year. It opens you up to new possibilities. And you're a terrific example of that for people.
Yeah, it's almost like Interstellar. You have five years of experience in like ten days. Even trying to find a bus in a foreign country becomes an adventure. You get put into situations, like being stranded with no money and no cell phone in the rain, that make you feel more confident after you figure it out.
"What you take back home after traveling abroad is a strong sense of self-reliance that translates into the rest of your life—the small things don't bother you nearly as much."
When those little things, like being stuck in traffic, start to bother me again, I realize I've gotta get out of here.
WHERE TO FIND STEVE KAMB
You can pre-order Steve's new book, Level Up Your Life, or grab it when it hits the shelves on January 12, 2016. And you'll find Steve on Twitter (@stevekamb or @NerdFitness) or on the Nerd Fitness website.
BEFORE YOU GO…
A few months ago, a past guest of the show and bandleader the Tim McGraw Band, Denny Hemingson and I hopped into the studio to record an album of original music. Our brand-spankin' new record is called Swamp Thing, and it's finally ready for you.
It's like soul food for your ears.
The musicians who joined me in the studio are legends.
Denny Hemingson, our guitarist and producer, has been nominated for an Academy of Country Music award for Steel Guitarist of the Year been the bandleader of the Tim Mcgraw Band for nearly two decades.
Our bassist, David Santos, has toured with Billy Joel, Elton John, John Fogerty, and Crosby, Stills & Nash.
Singing backup, the Grammy-nominated powerhouse, Wendy Moten has recorded with Eric Clapton, Kenny Rogers, Alice Cooper, and Buddy Guy.
So what are the Rockstars of Health & Music Saying about our new album?
Steve Kamb, Rebel Leader at Nerd Fitness says:
"You can't listen to this album without smiling. Fantastic guitar, horns, and strings accompany clever lyrics sung by an incredibly soulful voice. Caught me off guard in a good way."
Jonathan Bailor, NYTimes Bestselling Author Founder of SANESolution says:
"If you know anything about Abel James, you'll know that he has a deep love for his art and for those who join him on his artistic journeys. Abel's artistic prowess, originality, and love for life and his fans are audible in every note of Swamp Thing… put it on repeat and enjoy."
Derek Sivers, founder of CDBaby says:
"I F-ing LOVE it. This is my kind of funk!"
If you listen closely to the songs on my new album, you'll hear:
The story of how I quit my job and drive around the country in a vegetable oil powered Mercedes
The love song I wrote for Alyson, the love of my life
What it sounds like when I croon like Johnny Cash and bellow like Sly Stone, play the saxophone, and rock out with New-Orleans inspired funk rock
And tons more…
You can find my new album, Swamp Thing, anywhere music is sold online – iTunes, Google Play, Amazon, and more.
BUT if you want to get all of the special bonuses I'm giving away, pick it up from www.swampthingmusic.com.
Plus, if you buy my new album today, I'll even send you a free copy of my bestselling ebook, The Musical Brain, and audio and video versions of my presentation—How to Upgrade Your Brain with Music.
If you check it out today, you'll even get a listener discount and exclusive music videos from the studio. Head over to: www.swampthingmusic.com.
How do you practice social media discipline? Comment below to share your tips!
LEARN HOW TO DROP 20 POUNDS IN 40 DAYS WITH REAL FOOD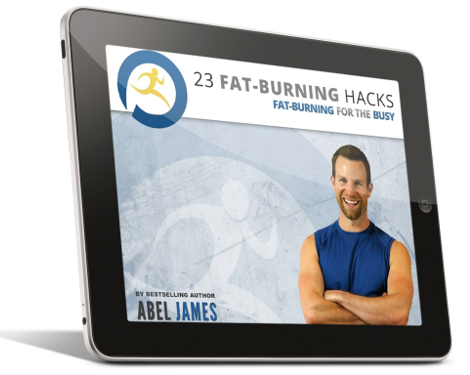 Discover how to drop fat with chocolate, bacon, and cheesecake. Plus: learn the 3 worst foods you should NEVER eat and the 7 best exercises for rapid fat loss. Click below to to claim your FREE gift ($17 value)!
INSTANT ACCESS