Hey Readers and Listeners,
BIG news! I star on a new ABC show, "My Diet Is Better Than Yours" with celebrity trainers and Shaun T of Insanity! You'll be hearing a lot about Fat-Burning Man and The Wild Diet, which showed the most total body fat lost (Kurt lost 87 pounds and 22% body fat in just 14 weeks)! Read on below to get the details…

Here's an update from the finale of My Diet is Better Than Yours on ABC!
My contestant, Kurt started at 352 pounds and 52% body fat. He finished at 265 pounds and just 30% body fat! So Kurt lost an astounding 22% percentage points of body fat in 14 weeks with The Wild Diet, while eating delicious food and using proven fat loss techniques, like intermittent fasting. (The Wild Diet led to nearly double the fat loss of any other plan!) Jasmin, who focused on portion control and cardio with the Superfood Swap, lost 13% percentage points of body fat (from 47% body fat to 34% body fat) – which shows some lean mass loss but still impressive. I couldn't be more proud of both of them!
Like The Biggest Loser, this a weight loss competition, measured by percentage of body weight loss. But as I've mentioned before, when we're talking about health, you want to focus on how much body fat you lose, not weight. Many people who try to lose weight wind up losing muscle by overexercising and undereating. So always keep this in mind – lean muscle is the most important tool you have to boost your metabolism and burn more fat.
Kurt wasn't able to run regularly because of past surgeries and injuries to his spine and knees. He did quick, functional workouts at home – like kettlebell swings and lifting water jugs – to maintain his lean muscle mass. And we used The Wild Diet's high fat, low carb approach to lose as much fat as possible.
Following The Wild Diet, Kurt shed 87 pounds, trimmed 10 inches from his waist, and lost 22% percentage points of body fat in just 14 weeks. Kurt lost nearly double the amount of body fat as any other contestant on the show. This is a HUGE win for the Wild, high fat / low carb, and Paleo communities!
(Want Kurt's Wild Meal Plans? Get them with the Wild Diet Fat Loss System.)
Even more important, Kurt is off all of his prescription medication and feels 20 years younger. His blood sugar and blood pressure are in the healthy range, and he's no longer obese for the first time in over 10 years!
Not to mention, Kurt was able to get these results with limited exercise, just walks outside and a bit of strength training.
I share all of this with you to hammer this message home: If you want to lose fat, focus on your diet. If Kurt, Jasmin, Latasha, and Jeff can do it, so can you.
Another huge takeaway is that Kurt is still able to enjoy eating pasture-raised bacon, grass-fed burgers, and even our famous cheesecake to drop fat while eating outrageously good food. This ain't no ordinary diet. You really can be happy and healthy at the same time.

Can you lose 20 pounds in 40 days?

FOR A LIMITED TIME: Get The Wild Diet 30-Day Fat Loss System for $20 OFF!
About My Diet Is Better Than Yours
ABC is shaking up Primetime this January with a new show called My Diet is Better Than Yours. The network will premiere the weight loss show on Thursday, January 7 at 9pm Eastern / 8pm Central.
In the show, star experts and trainers are coaching overweight Americans on how to lose weight on their unique diet and fitness plans.
My Diet is Better Than Yours features celebrity trainers including Abel James (bestselling author of The Wild Diet), Dawn Jackson Blatner (author of The Flexitarian Diet), Carolyn Barnes (creator of the cLean Momma Plan), Jovanka Ciares, and Jay Cardiello (celebrity trainer to 50 Cent, Jennifer Lopez, and professional athletes).
Unlike NBC's The Biggest Loser, contestants on ABC's My Diet is Better Than Yours will be following their expert's unique diets from their home.
There's no "weight loss camp" – it's just real people working their day jobs, living with their families, and doing the best they can to lose weight. Kurt Morgan will be following The Wild Diet with Abel James as his expert and coach.
"I picked Abel James' Wild Diet because it's simple, fresh ingredients with a bit of fun," says 46-year old Kurt Morgan who gained more than 100 lbs, topping out at 375 lbs after a head-on collision in 2006. "I couldn't move, and I just didn't care what I ate. Then I got a staph infection and almost died," he says in People Magazine.
"Unlike other diet shows, this is real life," says Shaun T, creator of the home fitness sensation Insanity and host of the show. "They're going to work, they're coming home and they have to make their own food."
To measure each contestant's weight loss and fitness progress, contestants will be evaluated in challenges created by celebrity trainer Anna Kaiser (whose clients include Kelly Ripa, Shakira, and Sarah Jessica Parker).
Another concept of "My Diet is Better Than Yours" that makes it unique is that contestants may eliminate their trainers if they don't feel like the plan is working for them.
According to TVInsider, ABC has ordered eight one-hour episodes, and will air two back-to-back in a two-hour block for four weeks in January 2016.
Read our recap of the first 2 episodes of My Diet Is Better Than Yours by clicking here.
HOW KURT LOST 21 POUNDS IN 2 WEEKS ON THE WILD DIET
Everyone knows that you can lose weight by eating nothing but chicken breast and broccoli for months on end.
But that's just not very much fun, is it?
With The Wild Diet, I wanted to show America that you can eat indulgent, rich, luxurious foods, drop an impressive amount of fat, and enjoy yourself in the process.
After all, I'm not a trainer, I'm a foodie. And we're going to prove that you really can be happy and healthy at the same time.
HERE'S WHAT THE WILD DIET LOOKS LIKE
On ABC's My Diet is Better Than Yours, while other competitors are eating like rabbits, Kurt and I are enjoying gooey cheese, chocolate, grilled steak, bacon, butter, full-fat cream, eggs, cheesecake, and even ice cream!
How does that work, you ask? Over hundreds of thousands of years, nature tweaked and perfected our physiology to function optimally on a diet consisting mainly of wild plants and animals — vegetables, meat, and occasional fruits, nuts, and seeds — which are naturally high in fat, protein, and fiber and low in carbohydrates. The Wild Diet features fresh, simple, nutrient-dense foods that will help program your body to burn fat instead of sugar.
Kurt is also a good candidate for "fasting and feasting" on The Wild Diet, especially considering his options for exercise are extremely limited (due to his car accident). Since he's often not hungry in the morning, he enjoys coffee and usually eats his "breakfast" around noon. He loves bacon and pastured eggs. Intermittent fasting can boost growth hormone, reduce inflammation, and increase fat-burning.
YOU CAN LOSE FAT WITH MINIMAL EXERCISE
You Can Lose Fat with Minimal Exercise
Many people spend hours on the treadmill hopelessly trying to lose their love handles. But every nutritionist, bodybuilder, and athlete worth his or her salt knows that "six packs are made in the kitchen." Exercise is great for overall well-being, but if you want to drop fat, the vast majority of your results will come from eating the right foods.
Given Kurt's past injuries to his spine from his car accident, high-impact activity like running simply isn't good for him. And it's also not necessary to lose fat.
For the sake of his health and happiness, I encourage Kurt to walk briskly outside every day.
To make sure that he loses fat and retains or even builds muscle, I'm also having Kurt lift objects and complete limited strength-based, functional workouts at home. Gaining muscle will sacrifice his progress in the "weight loss" competition, but I promised him that his health will ALWAYS come first.
With The Wild Diet, Kurt is losing fat, not muscle. That's exactly what we want.
And The Wild Diet gets impressive results: Kurt lost 87 pounds in the just 14 weeks, losing nearly DOUBLE the body fat of other contestants! He's a veritable Fat-Burning Man!
HOW TO GET STARTED ON THE WILD DIET
Eat as many green and colorful veggies as you'd like – they should make up more than half of your plate. Eat a palm-sized portion of protein from pasture-raised meats or wild seafood, and round out meals with high-quality fats like grass-fed butter, hard cheese, nuts, or avocado. If you're physically active, enjoy a bit of starch from sweet potatoes or rice post-workout. Ditch added sugars, breads, and gluten grains. For breakfast, bacon and eggs are back on the menu!
Here's what your plate should look like on The Wild Diet…
If you want more tips along with fat-burning recipes, and a plan to guide you to a healthier lifestyle, check out our new and improved 30-Day Fat Loss System!
This is our full fat-loss program with a complete 30 day step-by-step meal plan that includes full color photos and shopping lists to make everything really easy for you.
You get simple healthy, whole food recipes for breakfast, lunch, dinner, and dessert all broken down day-by-day to take any confusion out of the equation. PLUS as an added bonus, you'll get a Motivation Journal, Quick-Start Guide, Shopping Guide, and my 30-Day Fat-Loss Manual!
FOR A LIMITED TIME: Get The Wild Diet 30-Day Fat Loss System for $20 OFF!
Want to learn more about the show and get the latest updates? Enter your email below!
LEARN HOW TO DROP 20 POUNDS IN 40 DAYS WITH REAL FOOD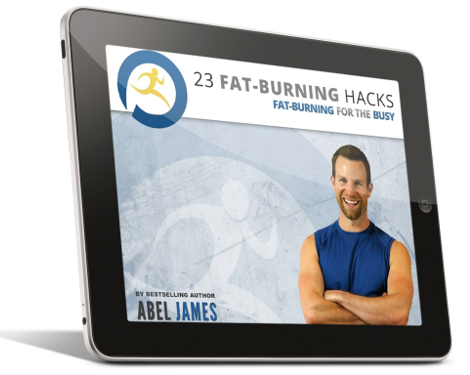 Discover how to drop fat with chocolate, bacon, and cheesecake. Plus: learn the 3 worst foods you should NEVER eat and the 7 best exercises for rapid fat loss. Click below to to claim your FREE gift ($17 value)!
INSTANT ACCESS