Today is a very special episode – our guest is actually one of our listeners. Denny Hemingson e-mailed me about the great success he's had after finding the show and living a Paleo(ish) lifestyle.
The kicker? He's the band leader for Tim McGraw. Having toured for years as a musician myself, it's incredible to hear how well Denny has worked healthy habits into one of the most health-unfriendly vocations in existence. Tip of the hat, Denny!
If you're looking for insight on how to live Wild/Paleo/Primal on the road or working the night shift (or if you dig country), this is the episode for you.
On this show with Denny we chat about:
How Tim Mcgraw exercises on the road (hint: he's a beast)
How Denny went from 240 to 194 by eating bacon, butter, and eggs
How to stay lean on the road and working the night shift
Here's the show.
Podcast: Play in new window | Download
Subscribe: Apple Podcasts | Google Podcasts | Spotify | Android | Pandora | Stitcher | TuneIn | Deezer
LEARN HOW TO DROP 20 POUNDS IN 40 DAYS WITH REAL FOOD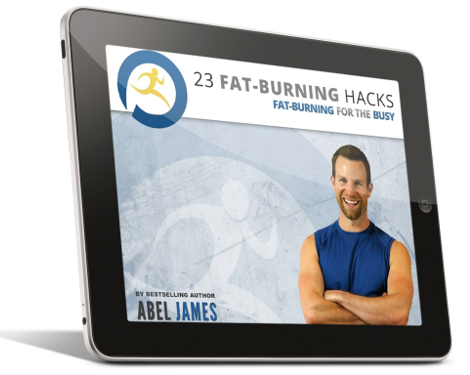 Discover how to drop fat with chocolate, bacon, and cheesecake. Plus: learn the 3 worst foods you should NEVER eat and the 7 best exercises for rapid fat loss. Click below to to claim your FREE gift ($17 value)!
INSTANT ACCESS
I'd also like to also send a huge thank you to those out there who donated over the last week to support The Fat-Burning Man Show. Every dollar counts when it comes to making sure we can continue to bring the show to you without advertisements or sponsorship.
A big shout-out to those who signed up as a supporting member at $9 per month, or even donated $50 or more (you guys are amazing)! If you haven't had a chance to donate yet and would like to do so, please CLICK HERE. Again, thank you so much for your support.
What did you think of this conversation with Denny Hemingson? Share your thoughts in the comments below!