Here's a treat.
With much hoopla, I brought a furry friend home several weeks ago. Her name is Bailey.
Bailey had been fed kibble in her first few weeks of life at the breeder. I've researched a great deal (as I'm wont to do) about the benefits of raw food for dogs and even puppies.
Given my background and interest in nutrition, feeding kibble to a dog just doesn't make sense. No matter what its form, processed food sucks. And while it's something we can all grasp readily about our favorite furry friends, we tend to forget how awful it is for our own bodies when we cram in the fake food. But now that I've figured out the pitfalls of the standard American diet (SAD, yes, that's exactly what it is) and have shared the alternative with so many others, I'm sure not going to make Bailey suffer through the canine version of the SAD!
In other words, this creature will be eating like canine royalty.
So here's a video for you. Completely over the top, but life is meant to be fun, yeah? Enjoy and share!
The Rise of Paleo Puppy
LEARN HOW TO DROP 20 POUNDS IN 40 DAYS WITH REAL FOOD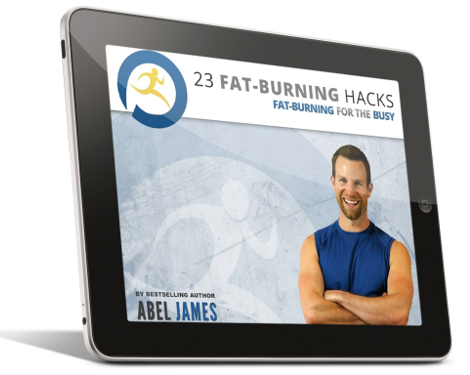 Discover how to drop fat with chocolate, bacon, and cheesecake. Plus: learn the 3 worst foods you should NEVER eat and the 7 best exercises for rapid fat loss. Click below to to claim your FREE gift ($17 value)!
INSTANT ACCESS
[al2fb_like_button]