Your body doesn't care where you are, what you're doing, or if it's toe-freezing-frigid outside. It just needs to move.
As I've mentioned before, I'm no fan of gyms. For most people, I think they're little more than soul-crushing mosh pits of misery. And they smell funny. If you're a gym rat and you dig it, more power to you. But I'd rather rock out in the wilderness. It's more fun, folks. And it costs nothing.
So here's the background on my video: a few weeks back, I found myself once again in my stomping grounds for the holidays – the backwoods of New Hampshire. It was cold, icy, and slippery. I didn't have any of my free weights, kettlebells, pull-up bars, or anything else. But my body was screaming for a workout, and something needed to be done.
This is what I did. The takeaway is that no matter where you are, prioritize your health. When I'm traveling and find myself in a matchbox-sized hotel room with only 5 minutes to spare, I do Tabata burpees. And I feel awesome for the rest of the day. No excuses – you're worth it.
So get out there and do it.
LEARN HOW TO DROP 20 POUNDS IN 40 DAYS WITH REAL FOOD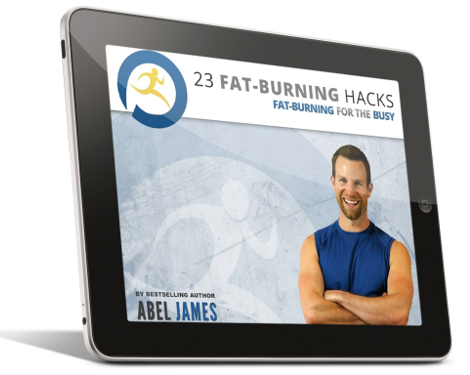 Discover how to drop fat with chocolate, bacon, and cheesecake. Plus: learn the 3 worst foods you should NEVER eat and the 7 best exercises for rapid fat loss. Click below to to claim your FREE gift ($17 value)!
INSTANT ACCESS
[al2fb_like_button]