Earlier this year, a 47-year old grandpa named Kurt Morgan transformed into a fat-burning beast in front of our eyes on ABC's My Diet Is Better Than Yours. Starting at 352 pounds, he dropped 87 pounds in just 14 weeks with The Wild Diet. He also shed an astounding 22% percentage points of body fat with minimal exercise. Most importantly, Kurt no longer needs prescription meds and feels 15 years younger.
Since then, a lot of you have been writing in and asking something like this: "It looks like this lifestyle works for men. But does The Wild Diet really work for women?"
If you watched My Diet is Better Than Yours, you may have seen Kurt's wife Alecia make a few cameos.
Off-camera, Alecia was doing her best to eat Wild. Unlike past dietary approaches, Alecia didn't count calories on The Wild Diet. She's the first to admit that her "diet" wasn't perfect… she even enjoyed quite a few "free meals" and treats like birthday cake at work.
Her exercise was daily walks around the neighborhood with her husband and grandkids.
But by Week 7 of My Diet Is Better Than Yours, Alecia had already lost 32 pounds.
Here's the crazy part: by week 7, Alecia had actually lost more weight than any of the female contestants in the competition on the ABC show!
More recently, Alecia is down 37 pounds. Doesn't she look fantastic?
We caught up with Alecia to ask her about her experience with The Wild Diet…
What did your diet look like before Kurt went on My Diet is Better Than Yours?
Lots of pasta (one of Kurt's favorites), lots of rice and potatoes (my favorites) and always some sort of sugary dessert. It was nothing for Kurt and I to eat cookies and/or candy bars every day. And we never had real butter!
How have your lives changed since the show?
Life has gotten so much better since improving our health on the show. More energy for sure, new clothes, and we enjoy our meals so much more now.
Did you plan to follow Kurt's diet from the get go?
Kurt and I agreed that "if" he got on the show that it was a chance for both of us to improve our health and lose weight. I want to be supportive of Kurt and typically we do all things together so this wasn't any different. I also learned that I was pre-diabetic and my doctor wanted me to start medication.
When did you notice changes in your body following The Wild Diet?
Once we were on the plan and had rid our kitchen of all the toxic food, I noticed changes within 2-3 days. The bloated feeling I usually got after a meal no longer existed, and I no longer ate until I was uncomfortable. Meals became smaller, as I was satisfied quicker and could actually put down the fork and knife.
What was the most difficult thing you eliminated?
Potato Chips! I've been a chip-aholic my entire life and it has been the most difficult thing to give up.
Did you hit a weight-loss plateau at any point?
I'm not exactly sure if I did hit one during the show or not. We didn't have a scale so I depended on how my clothes were fitting, how my body felt, and my energy levels. After the show, I did hit one and I found that when I have my 'indulgent' meal it typically jolts my body back into action.
Do you have advice for someone who is frustrated because the number on the scale isn't moving as quickly as they'd like?
In my past lives of dieting, losing and gaining, the scale was my nemesis. I lived and binged by the scale.
If I did everything right on a diet and then didn't lose, didn't lose enough or even worse gained it back — that would throw me into a tailspin and it would take me days or weeks to recover.
I don't weigh myself like that anymore. My clothes tell me all I need to know.
The scale (just like my age) is only numbers. If I weigh 185 lbs and fit into a size 9 pair of jeans, then I don't care.
At each stage, I've had an article of clothing I wanted to fit into. That's how I measured my weight loss.
If it fit, then I would weigh myself to see what the number was, but I wouldn't be disappointed by the number because I had reached my goal by fitting into the article of clothing.
Go by how you feel. If you feel good and like what you see, don't let an object like a scale rule you.
How did your family, friends and coworkers respond to your wacky Wild lifestyle?
Our family knew what was happening, but our friends and coworkers were in the dark.
It was interesting, I had people in my office that I barely knew start questioning what I was doing because I was "shrinking".
When I talked about eating fat or butter in my coffee, the reactions were priceless.
The green smoothies they understood, but they didn't know how I was getting away with eating bacon and burgers!
Our family was ecstatic with the changes. In the past, our children would tell me they were concerned with our weight and having become grandparents wanted us around for their children.
Sometimes women find that intermittent fasting doesn't work as well for them. Have you tried fasting?
I fast! I don't fast all the time, but I will eat fewer meals for a couple of weeks up to 3 or 4 days a week and then I will cycle off of it.
I think it's about knowing what your body needs. Again, as women we fluctuate and I think you just need to listen to what your body is asking for.
If your energy levels are dropping then you are missing a key ingredient to your fuel. I know that when I feel run down I am not getting enough greens. Spinach is literally what keeps me going.
I know you walked the neighborhood with Kurt (and sometimes Luna). What does your exercise "program" look like now?
Still walking! Walking is my stress reliever and around our neighborhood I get some good cardio. I've also started using the grandbabies as weights LOL. It's my own Wild 7 Workout, with my legs or arms. I don't swing them like kettlebells, but lifting repeatedly over my head. Or Luna's fav is to hang onto my legs while I lift her repeatedly — helps my abs. I choose to adjust exercise to my lifestyle. Swimming is next!
Do you have any kitchen or shopping tips?
Do your research. If shopping in a conventional grocery store, stick to the outside aisles. Only fresh. And remember just because it says organic or all natural does not mean it is something you should buy.
What's your favorite Wild recipe, and what's your number one go-to meal when time is tight?
There are so many great Wild Recipes, but I have two favorites. The beef short ribs and the chicken parm. BEST EVER!
I am not a cook. I'm actually quite terrible at it, but since converting our lifestyle to The Wild Diet I have actually been cooking edible meals. My favorite "go to" is the Cowboy Burgers, simply because we make enough to freeze. If it's been a particularly long day, we just grab some leafy greens, and cook a burger. Crisis averted!
Thank you so much for sharing your story with us, Alecia. You and Kurt nailed it!
LEARN HOW TO DROP 20 POUNDS IN 40 DAYS WITH REAL FOOD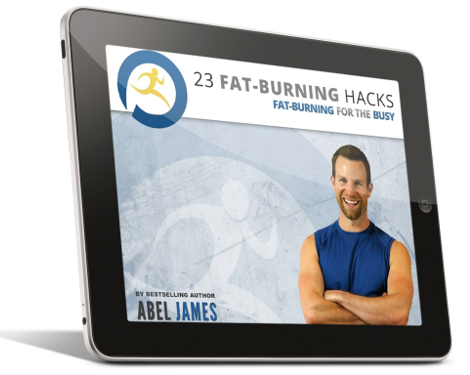 Discover how to drop fat with chocolate, bacon, and cheesecake. Plus: learn the 3 worst foods you should NEVER eat and the 7 best exercises for rapid fat loss. Click below to to claim your FREE gift ($17 value)!
INSTANT ACCESS
WANT TO SHED FAT WITH THE WILD DIET?
If you're inspired by Kurt and Alecia's story and want to get results from The Wild Diet, check this out. You can get the exact meals Kurt ate during My Diet is Better Than Yours to lose 16 pounds in a week, 57 pounds in 7 weeks, and a total of 87 pounds and 22% percentage points of body fat in just 14 weeks.
After years of researching and coaching the most effective, permanent, and healthy principles behind rapid fat loss and total body recomposition, we developed The Wild Diet 30 Day Fat Loss System.
Since then, many THOUSANDS of fat-burners from all corners of the globe have lost 20, 50, or even more than 100 pounds with The Wild Diet.​
In the program you'll get:
The most effective method of meal and nutrient timing to best stimulate fat loss and muscle recovery
The exact recipes and meal plans I gave Kurt during the competition so you can enjoy chicken parmesan, chocolate pudding, and even cheesecake while dropping fat
The facts about how much protein you really need to preserve muscle
30 days of fat-burning Wild Diet meal plans to get you rapid results
And tons more…
Grab The Wild Diet 30-Day Fat Loss System today, and get a limited time discount!
What did you think of this Q&A with Alecia? Do you have any questions for her? Leave a comment below!