Chicken Parmesan (Wild Diet & Paleo-Friendly)
So, you thought you had to give up Italian food on The Wild Diet? Think again. This classic Italian dish is so rich and full of flavor that you'll never want to go back to a boring old plate of spaghetti and bread again.
Ingredients
3 eggs (pasture raised)
¾ cup almond flour (you can also use coconut flour)
1 tablespoon onion powder
1 tablespoon garlic powder
½ teaspoon red pepper flakes
½ teaspoon salt
8 boneless, skinless pasture-raised chicken thighs
2 tablespoons grass-fed butter, plus more as needed
1 jar organic tomato sauce (with no sugar added)*
8 slices mozzarella cheese (we've tried this with grass-fed cheddar cheese, which is also delicious)
Mixed greens (organic)
Organic extra-virgin olive oil and balsamic vinegar
Instructions
Preheat the oven to 450°F.
Whisk the eggs in a bowl until frothy. Set aside.
In a separate bowl, mix together the almond flour, onion powder, garlic powder, red pepper flakes, and salt.
Dip the chicken thighs into the eggs, then dredge them in the almond flour mixture.
Melt the butter in a skillet over medium heat.
Place the chicken thighs in the skillet and cook until golden brown and the juices run clear, about 3 minutes on each side. Cook in batches, if needed, and add more fat to the pan as needed.
Fill an oven-safe skillet (or 9x13-inch baking dish) halfway with the tomato sauce and place the chicken thighs in the sauce, cover with a lid or foil, and roast in the oven for 10 minutes.
Uncover and top each piece of chicken with a slice of cheese (if using). Bake, uncovered, for 10 minutes more.
Serve topped with fresh chopped basil (optional), and a side salad of mixed greens drizzled with olive oil and balsamic vinegar. More salad topping ideas: Cherry tomatoes, parmesan or feta cheese, macadamia nut pieces, candied pecans, or red pepper flakes. Have fun with it!
Notes
After the chicken parmesan is done cooking, you can brown the cheese by setting the oven to Broil, moving the pan to the top shelf of your oven, and cooking a few minutes more until the cheese lightly browned. (Keep an eye on it so it doesn't burn!)

We usually make extra of this recipe so we have enough for leftovers. It also freezes well. If freezing, follow steps 1 - 6 and then freeze in an airtight container. Make a note on the container for the remaining steps needed after defrosting. Enjoy!
So, you thought you had to give up Italian food on
The Wild Diet
? Think again.
This classic Italian dish is so rich and full of flavor that you'll never want to go back to a boring old plate of spaghetti and bread again.
Chicken Parmesan is one of my all-time favorite dinners. In fact, it's usually my birthday dinner paired with a good quality glass of dry red wine, and maybe a bit of Alyson's cheesecake for dessert.
It makes a romantic dinner for Valentine's Day or other special occasions.
But this Chicken Parmesan is a far cry from what you might order at your local (or big chain) Italian restaurant. The "classic" recipe is coated in white flour and breadcrumbs, and then fried in processed industrial oils. Then it's drenched in sugary jarred tomato sauce and served atop a bed of noodles.
Classic-style Chicken Parmesan is a carbohydrate disaster. This recipe is low-carb, gluten-free, nutritious and delicious.
Plus, it can be made Paleo and dairy-free by skipping the mozzarella topping, or nut-free by switching out the almond flour for finely-grated good quality parmesan cheese or coconut flour.
*If you want to make your own tomato sauce, here's a tasty recipe we recommend:
Homemade Tomato Sauce
Ingredients
1 small onion (organic)
3 organic garlic cloves
1⁄4 cup fresh basil leaves
2 1⁄2 pounds organic tomatoes
2 tablespoons grass-fed butter or ghee
1 bay leaf
1⁄2 teaspoon dried thyme
1 teaspoon dried oregano
1 teaspoon dried parsley
1 teaspoon red pepper flakes
Sea salt
Directions
1. Peel and dice the onion and mince the garlic cloves. Finely chop the fresh basil leaves. Set aside.
2. Bring a large stockpot half-full of water to a boil. Fill a large bowl with ice and water.
3. Working in batches, cut an "x" on the top of each tomato and drop in the boiling water for 10 seconds. Remove the tomatoes and plunge them immediately into the ice water. Slip the skin off each tomato and remove the seeds. Place the skinned tomatoes into a large bowl.
4. Pour the water out of the stockpot and set it over medium heat. Melt the butter in the bottom.
5. Add onion, garlic, and bay leaf and cook until the onion is translucent, about 5 minutes.
6. Add the tomatoes, basil, thyme, oregano, parsley, red pepper, and salt to taste.
7. Simmer on low until the sauce thickens, stirring occasionally, about 2 hours.
8. Cover and refrigerate for up to 5 days.
A Fat-Burning Tribe member made this dish for a luncheon with some very skeptical friends and family—and it was a huge hit!
Once you start leaving the noodles off the plate, you realize that all the flavor is in the other stuff. Ever try eating a plate of plain noodles? Pretty boring.
Try this recipe and you'll see how delicious Italian food can be without the pasta… and if you're looking for more simple and delicious fat-melting recipe videos like this one, join us in the kitchen for our Wild Diet Cooking Class!
Down and dirty, quick and easy, these are the meals we cook for ourselves every day. Try our favorite pumpkin bread, sample our bacon-wrapped scallops, and stock up on our delicious protein power cookies!
We're not gourmet cooks, we're just regular people in our kitchen cooking up good food—just like you! We cook for ourselves every day, so we thought we'd share everything we've learned about how to make some of our favorite foods healthy, gluten-free, and paleo-friendly.
Order the Wild Diet Cooking Class now and get 6 awesome bonuses absolutely FREE: including the Cooking Class Cheat Sheet, a done-for-you 30-Day Meal Plan, the Wild Kitchen eCookbook, and more!
Get the Cooking Class and all the bonuses now before the offer expires!
See you in the kitchen!
What other comfort foods can we make healthy for you guys? Comment below to let us know.
LEARN HOW TO DROP 20 POUNDS IN 40 DAYS WITH REAL FOOD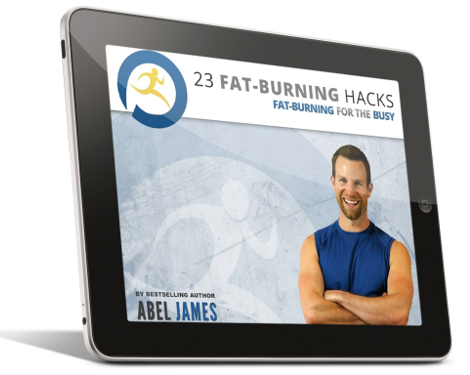 Discover how to drop fat with chocolate, bacon, and cheesecake. Plus: learn the 3 worst foods you should NEVER eat and the 7 best exercises for rapid fat loss. Click below to to claim your FREE gift ($17 value)!
INSTANT ACCESS