Are you a long-time listener or reader who hasn't made the leap yet?
Maybe you read The Wild Diet book, and it makes sense… but you wonder if YOU can actually shed fat without insane workouts, color wheels or expensive powdered shakes.
I'd like you to meet Jennifer Hann.
Jennifer has been an active member of our online community, The Fat-Burning Tribe, for over a year now. Right from the get-go, she shared mouthwatering pictures of her Wild meals for everyone to drool over in the Tribe (see below).
Jennifer is a regular presence in the facebook group, checking in often and connecting with our members. Then, one of her posts back in June of 2016 blew me away.
Just by eating Wild, Jennifer lost 80 pounds in 4 months!
Along her journey in the next few months, Jennifer shared her ups and downs, her recipes, and her photos with us in the Tribe's Facebook group. She even reached out and rallied a bunch of Tribe members to join her on Fitbit so they could track their steps together.
There was plenty of feasting, too – check out Jennifer's yummy Wild goat cheese and roasted zucchini bites with green smoothies… a little snack on the veranda, no biggie.
After a trying year in her personal life, Jennifer has maintained over a 100 pound weight-loss, cooking up gorgeous recipes of her own design and from The Wild Diet for her friends, relatives, and of course for herself.
After being in the Tribe's Facebook group for over a year, we really needed to know more about the process she went through to transform her life, lose a hundred pounds, melt inches off her waist, and drop enough sizes that she had to buy new wardrobes—several times!
Here's Jennifer's story and advice along the way that we hope will help you achieve the impossible, too.
How To Shed 100 Pounds The Fun Way With Jennifer Hann
What was your diet like before you switched to The Wild Diet?
Prior to switching to The Wild Diet, my diet mainly consisted of heavily processed foods. I never kept real food in my home. I frequently dined out. My go to foods were anything that revolved around grains; pizza, pasta, bread, etc.
You dropped 100+ pounds this past year! What was the role of diet versus exercise in your results?  
I contribute my weight loss primarily to diet.  I do not have a set workout schedule, I do not go to the gym, and I do not exercise myself to death like I have with past failed diets.  However, I am more active, and I try to be outdoors as often as possible. The dramatic change in my diet made me shed the pounds very quickly!
How Jennifer shed 100 pounds in 12 months eating Wild.
Click To Tweet
Did you incorporate intermittent fasting as part of your plan?
I have used intermittent fasting over the past year.  I have a crazy work schedule, so skipping lunch really isn't a big deal to me.  You would think that going 16 hours without eating would make you lethargic and cranky, but that couldn't be further from the truth.  Intermittent fasting has actually helped curb my cravings, and I now have mental clarity throughout the work day that I never had before when I was eating breakfast and lunch.
I didn't incorporate fatty coffee into my diet until after about 9 months of following The Wild Diet.  Now that I have incorporated fatty coffee into my morning, I have even more energy!
Now that you've switched to The Wild Diet, what do you typically eat in a day?
I eat a lot of greens every day.  I actually crave them!  I love mustard greens, spinach and broccoli.  Eggs are incorporated into my everyday diet.  I always have either steak, salmon, chicken or shrimp for dinner.  My go-to fats are grass-fed butter, coconut oil, and avocado oil.
Did you hit a weight-loss plateau at any point? What happened? 
I did hit a plateau after losing about 75 pounds.  Admittedly, it was very frustrating.  I just had to change my mindset and think, "You have lost 75 pounds, you have nothing to complain about!"  I remained patient and after a few weeks the pounds started coming off again.
Tell us a little bit about your support system. Were your family and friends on board? How did they help you on your weight-loss journey?
I'm originally from a small town in central Indiana, where my whole family still resides, and I'm currently living in Chicago so unfortunately my family couldn't provide much support since I do not see them on a regular basis.
I'm in my mid-twenties so all of my friends are still in the stage of wanting to go out all the time, and they do not make the best decisions when it comes to their diet, so I didn't receive much support from them either.
Honestly, my support system revolved around the Fat-Burning Tribe Facebook group.  The members always provide so much encouragement and support.  We are all going through this lifestyle change together and are always willing to lend a helping hand when a fellow member gets discouraged.  We are all there to celebrate the triumphs and victories as well!
I lost 100 pounds, and my support system revolved around the Fat-Burning Tribe...
Click To Tweet
You look amazing, like a totally different person! But what are some of your non-scale victories? Have you seen positive changes in your health, work, social life?
The biggest change I have noticed since starting The Wild Diet has been my energy level.  I have always had a very demanding job, and previously I would drink three pots of coffee a day just to keep my head above water.
Now, I drink two cups of coffee in the morning, and that's it!  I no longer have brain fog, and I feel like I can take on any obstacle that's thrown my way.  I can't believe how my skin has improved!  Previously, I had horrible acne, and it was so embarrassing.  Now, my skin has cleared up, and I love my complexion!
What's your favorite Wild recipe, and your number one go-to meal when time is tight?
My favorite Wild recipe is the Chicken Tikka Masala.  I have to make it at least once per week!  When I'm crunched for time, my go to meal is bacon, eggs, and greens.  It only takes a few minutes to prepare, and it keeps you full for hours!
What would you say to someone who is frustrated by their weight?
For those who are frustrated over the numbers on the scale; just be patient. As long as your diet is clean, the weight will drop off.  During these times, it is important to focus on non-scale victories, no matter how trivial they may seem.  If you were able to turn down junk food that someone brought to work, if your clothes are fitting a little more loosely, if you have more energy, those are all things that are improving your life!
Celebrate everything that is making you feel better!
Jennifer, you are an inspiration, and an incredible person. Thank you so much for sharing your journey with us! 🙂
LEARN HOW TO DROP 20 POUNDS IN 40 DAYS WITH REAL FOOD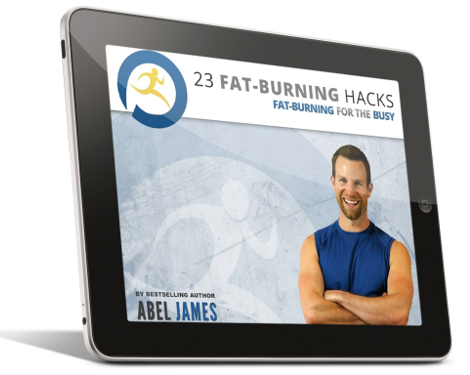 Discover how to drop fat with chocolate, bacon, and cheesecake. Plus: learn the 3 worst foods you should NEVER eat and the 7 best exercises for rapid fat loss. Click below to to claim your FREE gift ($17 value)!
INSTANT ACCESS
Are You Ready to Take Your Health Back?
Let's face it: losing weight and getting fit is tough to do alone…. there's social pressure from friends, family, media and nasty marketing tricks.
Junk-food is out to get us.
But with the right plan, support, advice, and help from uplifting folks who are full of positive energy, getting results is only a matter of time.
The way you manage stress, eat, work out, and even socialize… it all gets easier when you do it with friends who are there to help you succeed.
Don't Miss Your Chance To Get Your Plan (for less than a cup of coffee)
That's right. Right now you can join the Fat-Burning Tribe for just $1.00 (usually $27).
You'll get instant access to done-for-you Wild meal plans, fat-burning recipes, workouts, articles, and our private Facebook group.
My wife Alyson and I are on the Facebook group all the time, answering your questions, sharing recipes, lending support, and loving all of your success stories! We'd love to meet you there.
Click here to join the Fat-Burning Tribe.
Have you had success with The Wild Diet? Have a question for Jennifer? Leave a comment below to share your thoughts with us.