Howdy! I'm so glad you're here.
Are you here because you were intrigued when you saw me talk about how to drop fat and build muscle with cheesecake on My Diet is Better than Yours on ABC? Perhaps you've been a loyal listener and reader of Fat-Burning Man for the past few years. Or maybe you even got a copy of The Wild Diet as a gift from someone who loves you.
However you got here, you're about to get the answer to this important question (that we all know you're thinking):
Does #TheWildDiet actually work for real people? @fatburnman
Click To Tweet
I mean, who could possibly shed fat and get in the best shape of your life while indulging in cheesecake, chocolate, steak, and bacon?!
You can. I did. And so did these readers and listeners who tried The Wild Diet – they sent us their before and after pictures to share their stories to inspire you to do the same! These are not competitive athletes or diet fanatics. They are real people who wrote in after getting real results by following The Wild Diet to regain their health and feel amazing in their bodies again.
There was no starving themselves or endless hours on the treadmill, either. No diet food that tastes like cardboard or prepackaged calorie-counted meals. No color-wheels, portion-control tupperware or carb-calculators. Just good, old-fashioned real food.
I just want to spread the truth about food so everyone can look and feel their best. #TheWildDiet
Click To Tweet
You just need to get in the kitchen and cook real, delicious, simple meals and move your body with common-sense workouts a few minutes a week. That's what I did—and I dropped 20 pounds of fat in 40 days, dropped all my expensive prescriptions, and never looked back.
Sound too easy? You'll never know until you try!
THE STORY OF HOW JOHNNY GOT ABS
Check out these before and after pictures of a listener named Johnny Franck. Like me, Johnny is a musician—I know how that lifestyle can help pack on the pounds. But after just four months into eating Wild, Johnny was ripped.
I just wanted to say that I did not look like that before I found your podcast. My story is very similar to yours (including being a touring musician). I'm the chubby guy with the dreads in this video.
Around this time I had just quit smoking and put on around 20-25 pounds because I was eating more than ever. I hated the fact that I was gaining weight and didn't know what to do. I tried all kinds of stupid extreme diets that didn't work.
I didn't really know what to do so I decided to work out for 15 minutes 4 times a week – mostly just push ups and pull ups – and I saw some results which was good and motivating but I plateaued for about a year. I had gotten the hang of being disciplined with working out but I knew to keep the momentum going I had to change how I ate.
Honestly, right around that time I found your podcast and thought I would give a couple episodes a listen. I was amazed at how many things I believed were true about nutrition were so dead wrong. I'm so thankful for the wealth of truthful information you have on your show. I have learned so much and have been eating Wild for about 4 months (though I still drink beer :)) It's crazy how quickly my abs started coming in when I started real and natural foods and awesome how much clean muscle mass I was able to put on.
Thanks man!!
– Johnny Franck
Keep rockin' it, Johnny. (And that's probably the most awesome before pic I've ever seen.) The touring musician life can be tough on the body, but it doesn't have to be! You're an inspiration and I'm thrilled that you found the podcast and The Wild Diet!
MIKE GREGOR: COUPLES THAT LOSE TOGETHER, WIN TOGETHER
Mike tweeted this before and after pic of himself and his lovely lady. Check out what a difference a low-carb, keto, Wild Diet made for them!
@fatburnman @livinlowcarbman thank you both. #keto #ketogenic #realfood pic.twitter.com/MvMfCpTPL7

— Mike S Gregor (@zipkicker) September 14, 2015
You guys look so healthy and vibrant, and taking the plunge on The Wild Diet together gives you some serious mojo! Congrats!
LEARN HOW TO DROP 20 POUNDS IN 40 DAYS WITH REAL FOOD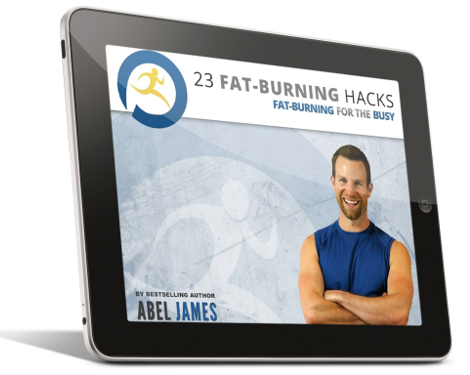 Discover how to drop fat with chocolate, bacon, and cheesecake. Plus: learn the 3 worst foods you should NEVER eat and the 7 best exercises for rapid fat loss. Click below to to claim your FREE gift ($17 value)!
INSTANT ACCESS
LAMBO'S DOWN 7 POUNDS IN A WEEK
A pleasant side-effect of The Wild Diet is that many of the aches and pains you thought were inevitable simply disappear. (Thanks, anti-inflammatory diet!) After just a week, @Lambo_Knows lost 7 pounds and his joint pain (which could have been caused by wheat or sugar) was gone!
Amazing results with @fatburnman 's #wilddiet 4 weeks in -16lbs, waist -1in, belly -2, and feeling younger!

— Lamboknows (@Lambo_Knows) May 9, 2015
Fantastic results, and we'd love to hear how the rest of your journey is going!
BRIAN'S PSORIASIS FADED AWAY
Eating sugar, grains, and processed foods while avoiding healthy fats can destroy your skin. Psoriasis, eczema, acne, rosacea, wrinkles, and more can be caused by eating the wrong foods. The good news is that switching to a diet full of vegetables, grass-fed protein, and healthy fats can cure skin ailments in a jiffy!
@fatburnman Psoriasis – It cropped up about 2 years ago. Faded away after 6 weeks of eating wild.

— Brian Jones (@BoywonderVA) August 25, 2015
Brian, it's incredible how well the body responds to proper nutrition. Great job and glad you got psoriasis under control!
JENNA LOST 30 POUNDS
Once you go Wild, you stop wanting to eat all the junk food that made you fat. Like Jenna, who lost 30 pounds, you'll say "no thank you" to conventional pizza, soda, and prepackaged sweets!
@fatburnman no thank you, I'm already down 30lbs

— Jenna (@Jennast4rs) July 16, 2015
30 pounds is great, Jenna! Keep on saying "no thank you!" It's working.
LOST 5KG, 3 INCHES, AND WON GOLD
We don't always measure success in pounds. Sometimes it's kilograms, inches, or in athletic accomplishments!
@GypsyGirlInGi check out @fatburnman for some tips. I have in the last 6 weeks dropped 5kg in weight, lost 3 inches of my waist and won gold

— LearningSolutions (@7animalshaolin) August 11, 2015
There are top athletes using a keto / low-carb diet to train for everything from marathons to endurance races. It's not just for weight-loss, but also to fine-tune your body for optimal performance. Thanks for sharing, LearningSolutions!
ROBBIE SMITH: LOST 11 POUNDS IN 15 DAYS
Not only did Robbie share his rapid weight-loss experience, he shared a pic of some delicious-looking Wild food. You can eat like a king on the Wild Diet and shed fat without ever feeling hungry. That's why it's easy to find success where you maybe haven't with other programs.
@fatburnman This Wild Diet stuff isn't so bad. Down 11lbs in 15 days. Woot! pic.twitter.com/9emmpAcp90

— Robbie Smith (@Robb871) May 14, 2015
That looks like pork tenderloin and some fresh salad. Robbie, start cookin'—I'll be right over for dinner!
These results are not extraordinary. Honestly, I'm constantly amazed by people who write in about their results after dropping processed food and trying The Wild Diet. If you're interested in dropping fat, building and toning lean muscle, taking control of your health, or surpassing your wildest athletic expectations, check out the Wild Diet 30-Day Fat Loss System to get started today!
We cut through all the marketing bull, skip the gimmicky gadgets and lame cardio workouts, and go straight for the truth.
With The Wild Diet 30-Day Fat Loss System, you'll get everything you need to shed pounds and reset your metabolism to burn fat in just one month, including:
The 30-Day Fat-Loss Manual
Quick-Start Audio
Complete Shopping Guide
Step-By-Step 30-Day Meal Plan (with color photos)
Quick-Start Guide
Motivation Journal
And much more…
PLUS, get the Wild Diet 30-Day Fat Loss System now for $20 OFF!
It's the last program you'll ever need to optimize your body. Grab it today and see how much better you'll feel fueling with real food!
Have you noticed improvements in your health since going Wild? Share your story in the comments below.