If you couldn't make the trip to Austin for PaleoFX, here's a little taste of all the fun we had.
Hanging out with Mark Sisson, Dean Dwyer (see the end of the video, you silly Canadian), Dr. Jack Kruse, Dave Asprey, Kevin Cottrell, Shirley, Keith Norris, and all the other masters of the paleo domain was an absolute blast. To all of you who made it possible, thank you and congratulations on pulling off such a killer event.
Another note: thanks for all of the compliments on our silly CavemanThink shirts – we are super encouraged. Alyson and I will be printing them soon.  If you want to enter to win a free shirt, hop on over to our new baby, CavemanThink.com and sign up.
Alright, here's the unofficial PaleoFX highlight reel…
Are you having fun yet? Subscribe to my newsletter and get Paleo recipes, fitness tips, and more!
LEARN HOW TO DROP 20 POUNDS IN 40 DAYS WITH REAL FOOD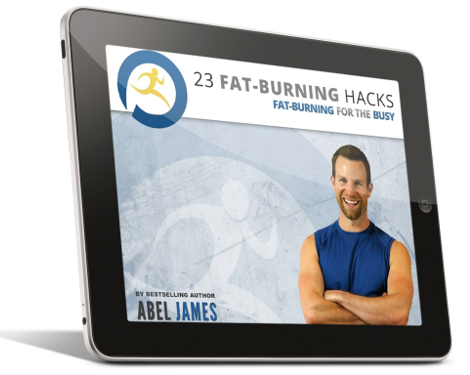 Discover how to drop fat with chocolate, bacon, and cheesecake. Plus: learn the 3 worst foods you should NEVER eat and the 7 best exercises for rapid fat loss. Click below to to claim your FREE gift ($17 value)!
INSTANT ACCESS