Today I'm joined by Mr. Kevin Cottrell, the organizer of PaleoFX which is starting this week in Austin, Texas.
We chat about how the conference got started, Kevin's own compelling story of how he got into eating and living Paleo (and avoided diabetes along the way), as well as how I may even whip out my guitar to give the cavepeople the true South by Southwest treatment at the primal goat roast on Saturday. Take a listen below.
Listen to the Podcast by pressing the PLAY BUTTON below on the right.[audio:https://traffic.libsyn.com/fatburningman/9FBMPodcastPaleoFX.mp3|titles=9: Interview with Kevin Cottrell of PaleoFX.](download link)
Subscribe to my PODCAST on iTunes!
(You'll have to click the "View in iTunes" link and then click through to the "Subscribe" button.")
Click "Like" if You Do!
[al2fb_like_button]
Thanks for listening! And if you have a moment, please leave a positive review for my Podcast on iTunes – it helps to spread the word!
I'll be co-presenting with several best-selling authors and leaders in the paleo community including Mark Sisson, author of The Primal Blueprint, and Robb Wolf, author of The Paleo Solution.
I'm stoked, and if you see me out and about come and say "howdy."
Hey, are you having fun yet? Subscribe to my newsletter and get Paleo recipes, fitness tips, and more!
LEARN HOW TO DROP 20 POUNDS IN 40 DAYS WITH REAL FOOD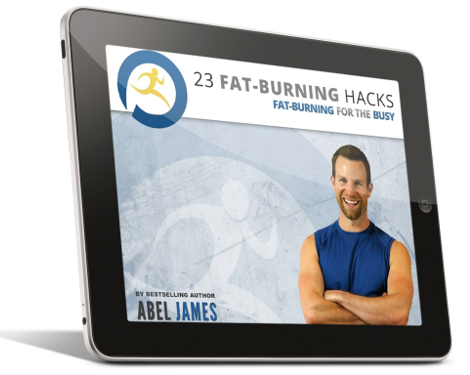 Discover how to drop fat with chocolate, bacon, and cheesecake. Plus: learn the 3 worst foods you should NEVER eat and the 7 best exercises for rapid fat loss. Click below to to claim your FREE gift ($17 value)!
INSTANT ACCESS
Podcast: Play in new window | Download
Subscribe: Apple Podcasts | Google Podcasts | Spotify | Android | Pandora | Stitcher | TuneIn | Deezer