Wow, what a freaking week. PaleoFX, South by Southwest, hanging out with Mark Sisson, Jack Kruse, Dean Dwyer, Dave Asprey and others, and cool new shirts. Stay tuned, I may be collaborating with some of these folks down the road… Super exciting stuff.
I think I need some more coffee.
But first, let's talk about how nutrition facts are complete nonsense.
Listen to the Podcast by pressing the PLAY BUTTON below on the right.[audio:https://traffic.libsyn.com/fatburningman/10FBMNutritionFactsLie.mp3|titles=10: Nutrition Facts Lie, and So Does Wendy's.](download link)
Subscribe to my PODCAST on iTunes (and leave a review to spread the word)!
(Click the "View in iTunes" link and then click through to the "Subscribe" button.")
Click "Like" if You Do!
[al2fb_like_button]
Show Notes:
Win a Cool Caveman T-Shirt from CavemanThink.com!
Scam Alert: Wendy's Sells Fake Food and Calls it Real
A Bit About Artificial Flavors
The flavor industry, based mostly in massive chemical factories off the side of the New Jersey turnpike, is worth billions of dollars. These chemical flavors are responsible for giving processed foods the illusion of real food. Distinctions between artificial and natural flavors can be relatively meaningless, based more on how the flavor has been made than on the chemicals it actually contains. If you read "Natural Flavors" or "Artificial Flavors," on the label, you're holding a chemical stew.
For example, a typical artificial strawberry flavor, such as that found in a McDonald's strawberry milk shake, contains the following ingredients:
amyl acetate, amyl butyrate, amyl valerate, anethol, anisyl formate, benzyl acetate, benzyl isobutyrate, butyric acid, cinnamyl isobutyrate, cinnamyl valerate, cognac essential oil, diacetyl, dipropyl ketone, ethyl acetate, ethyl amyl ketone, ethyl butyrate, ethyl cinnamate, ethyl heptanoate, ethyl heptylate, ethyl lactate, ethyl methylphenylglycidate, ethyl nitrate, ethyl propionate, ethyl valerate, heliotropin, hydroxyphenyl-2-butanone (10 percent solution in alcohol), a-ionone, isobutyl anthranilate, isobutyl butyrate, lemon essential oil, maltol, 4-methylacetophenone, methyl anthranilate, methyl benzoate, methyl cinnamate, methyl heptine carbonate, methyl naphthyl ketone, methyl salicylate, mint essential oil, neroli essential oil, nerolin, neryl isobutyrate, orris butter, phenethyl alcohol, rose, rum ether, g-undecalactone, vanillin, and solvent.
I think I'd rather have a strawberry, thanks.
LEARN HOW TO DROP 20 POUNDS IN 40 DAYS WITH REAL FOOD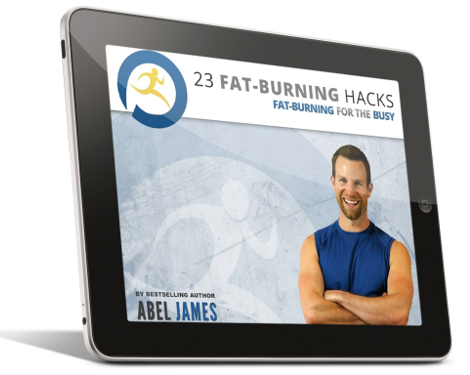 Discover how to drop fat with chocolate, bacon, and cheesecake. Plus: learn the 3 worst foods you should NEVER eat and the 7 best exercises for rapid fat loss. Click below to to claim your FREE gift ($17 value)!
INSTANT ACCESS
Podcast: Play in new window | Download
Subscribe: Apple Podcasts | Google Podcasts | Spotify | Android | Pandora | Stitcher | TuneIn | Deezer