I love getting your e-mails. I especially love e-mails like this one from Nicole.
Quite honestly, this one in particular left a lump in my throat and a smile on my face.
Nicole listened to my "Wheat Belly" podcast, downloaded the book, and decided to take her lovely family (pictured above) gluten, wheat, and grain-free. Then some amazing things happened (read on).
"Abel,
I hope all is well with you. I just wanted to send you a quick update.
After listening to your "Wheat Belly" podcast I downloaded the book on my kindle and began reading it. I then persuaded my husband to try going wheat free for 4 weeks. I was shocked when he agreed and even more shocked when my children (9 and 6) didn't throw a fit when I told them what we were doing.
I really didn't have a specific reason to try this other than curiosity. But what happened over the next 2-3 weeks had us amazed and really did change our lives for the better.
The biggest change was in my 5 year old son, Ben. For years he's suffered from troubled breathing at night. It was a great concern for my husband and I, especially on the nights that I would check on him and he would be drenched in sweat, heart racing and gasping for airas he "slept". We have a two story home and most nights we could stand at the bottom of our stairs and hear him breathing in his room.
I took him to the doctor and they observed that he had enlarged tonsils that were restricting his breathing at night. She suspected this was also the reason he was underweight and she was surprised his lack of sleep wasn't affecting his behavior. She recommended that we remove his tonsils to "cure" him. I was really reluctant to go right to surgery because the tonsils are a part of the immune system and other than mild colds and the flu he had never really been sick (he'd only been on antibiotics one time).
I am sure you've connected the dots by now, but I have to tell you that I was absolutely SHOCKED the first night (about 2 weeks into wheat-free) I went to check on him while he was sleeping and he was breathing completely silently. The only thing we had changed was removing wheat.
We've been wheat free for over 6 weeks now and we are continuing to see improvements, not only in his sleep, but he's gained almost 3 lbs and his appetite has increased dramatically.
I cannot express my thanks to you enough for your podcasts. I am grateful every night when I check on my son and leave his room with tears of relief in my eyes because he is sleeping restfully for the first time in years. I love how open minded your point of view is and the diversity of your guests.
If I had not found your podcast I wouldn't have been interested in the paleo-style diet and my son would have ended up having a surgery that was completely unnecessary.
On a related note, we have all transitioned easily into the grain free lifestyle. My husband has easily broken past the 200 lbs. mark on the scale, a plateau that he has faced many times in the past. I've experienced modest weight loss, but more importantly I've lost over 3% body fat and I've had a dramatic reduction in crazy food cravings.
Thanks again and I look forward to learning more from you and your podcast in the future!!
– Nicole Essink
P.S.- I just commented on your Facebook page today about coconut oil in my coffee… HOLY CRAP – that stuff is amazing!"
Nicole, thank you so much for sharing your story. I'm so happy for you and your family and humbled that I played a role in helping you.
And to all of you out there, please help us spread the message of the healing power of real food. Share this story with your friends, family, and others who might be willing to give wheat-free a shot. It may just change their lives.
Click the like button and share with your friends using the sidebar on the left!
[al2fb_like_button]
LEARN HOW TO DROP 20 POUNDS IN 40 DAYS WITH REAL FOOD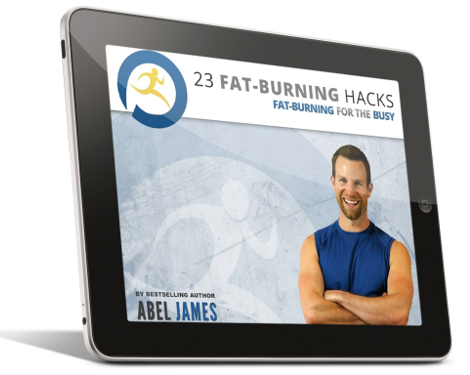 Discover how to drop fat with chocolate, bacon, and cheesecake. Plus: learn the 3 worst foods you should NEVER eat and the 7 best exercises for rapid fat loss. Click below to to claim your FREE gift ($17 value)!
INSTANT ACCESS