To those of you who have had trouble accessing my podcast this past week, I apologize. We screwed up big time.
In short, my subscribers were deleted and my podcast was completely broken for days. And – incredibly – your response made us hit #1 in Health in Spain.
Wait, what?
The Backstory: RSS is Dying
RSS, a technology that allows users to subscribe to blogs and podcasts is being phased out in the next few months. The service that I used to host blog and podcast subscribers, Feedburner, is no longer being supported by Google. As I have (had) nearly a hundred thousand subscribers using the platform, the slow and painful death of RSS will be a royal nightmare for independent bloggers/podcasters like myself.
So to pre-empt the phase-out of RSS, I put my best guy on it. We decided to cut out the middleman (feedburner) and go straight to iTunes using Powerpress. We got a tech from Powerpress on the horn and he walked my team member through the process of making the switch real-time. The tech said we'd have to delete all of our feeds to move forward.
I was relatively unreachable, enjoying my time at the Consumer Health Summit, an incredible conference/mastermind with some of the top authors, bloggers, celebs, and businesspeople in health and wellness hosted by the wonderful Michael Fishman.
"Wait, are you sure I need to delete all of the feeds?" my employee asks, a bit flustered.
"Yes, you do. Go ahead and delete them," the tech guy reassures.
POOF! All of My Blog and Podcasts Subscribers are Deleted… And my Podcast Breaks.
WTF?
With the click of a button, many tens of thousands of loyal subscribers were deleted. And my podcast feed breaks, meaning fans and listeners can't even download past shows, let alone the new one.
As I'm sitting in the conference, my inbox and social media blows up. Abel, where's your show?!?
Gritting my teeth, I pick up the phone, "Did you guys just break my podcast and delete all of my fans?"
"Um, kinda."
We were all freaking out for a few days trying to fix everything and get the show back to you folks.
Here's where it gets cool…
Because our fans are so amazingly passionate, you frantically searched google to find the show and the blog. Traffic suddenly quadrupled. Email subscriptions tripled.
And you also flocked to iTunes to subscribe directly through Apple.
Enough of you slammed Apple with subscriptions at the same time that my broken podcast raced up the charts and soared to the top 5 in a half dozen countries and hit #1 in Spain for the first time, even though the new episode wasn't picked up and not a single person could download the podcast.
… I don't even speak Spanish!
We screwed up royally and – incredibly – topped the charts again. Because of YOU.
It's harrowing and incredible experiences like these that inspire me to do everything I can to change the world.
And I couldn't do it without you. You guys rock. Thank you, thank you.
So after several days of losing our minds, we fixed the show. It's working (for now). I appreciate you for bearing with us in the meantime. We're not tech people, we're just boneheads with keyboards and microphones. But we really are trying to change the world, and with your help we believe we can.
If you never want to lose me again, please go ahead and enter your email below – along with our weekly show, I'll be sending plenty of goodies your way soon.
Thanks again and talk soon, folks. 🙂
LEARN HOW TO DROP 20 POUNDS IN 40 DAYS WITH REAL FOOD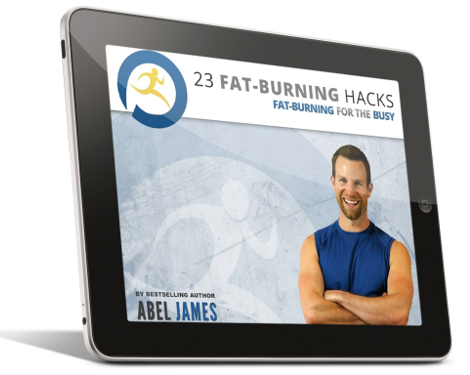 Discover how to drop fat with chocolate, bacon, and cheesecake. Plus: learn the 3 worst foods you should NEVER eat and the 7 best exercises for rapid fat loss. Click below to to claim your FREE gift ($17 value)!
INSTANT ACCESS