What if you could completely change the way your genes are expressed, without using any crazy sci-fi, new-agey machines or drugs? Gray Graham is here to explain how you can make that happen. Gray is the lead author of "Pottenger's Prophecy" and expert in epigenetics.
If you're not familiar with the term epigenetics quite yet, don't despair (heck, spell check doesn't even recognize the word!). But this field of study is definitely something you don't want to dismiss: epigenetics has revealed that we have the power to literally reprogram our genes in favor of being lean and strong (instead of fat and flabby).
In this week's show you'll hear about:
How you can literally reprogram your genetic expression to live longer
Why what you eat has massive implications on the health of your children
Why being 100% Paleo or 100% Vegan might be hurting you
What nutrition has to do with sexual dysfunction
And much more…
Here's the show.
A few things coming down the pike:
Be on the look-out for our newest app "Gluten Free Desserts" coming to the iPhone and iPad on November 25th
We will also be launching the Android version of our best-selling app "Caveman Feast" VERY SOON. 🙂
Are you getting show updates and free goodies yet? Sign up below and join the fun.
LEARN HOW TO DROP 20 POUNDS IN 40 DAYS WITH REAL FOOD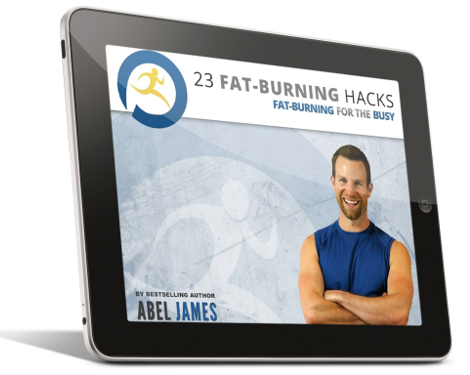 Discover how to drop fat with chocolate, bacon, and cheesecake. Plus: learn the 3 worst foods you should NEVER eat and the 7 best exercises for rapid fat loss. Click below to to claim your FREE gift ($17 value)!
INSTANT ACCESS
What do you think about our ability to change our own genetic expression through food, exercise and other lifestyle changes? Let us know in the comments below.