In today's show, we're privileged to be with the reigning Mrs. United States, Shannon Ford. After she was diagnosed with Celiac disease three years ago, Shannon went gluten-free, then grain-free, and now has transitioned to a Paleo diet.
Yes, even beauty queens eat like cavewomen.
Actually, after being a pageant girl and in the public eye for most of her life (she won Ms. Florida and was a Miami Dolphins cheerleader, as well), Shannon remarked how she used a low-carb diet to help her slim down before competitions and events.
Long before Paleo was in vogue, celebrities, fitness models, bodybuilders and others have known that limiting carbs increases the rate of fat loss. In Shannon's case, controlling carbs automatically limited her intake of grains – doubly effective for a Celiac.
These days, Shannon is an outspoken advocate for the Celiac Foundation and uses her celebrity status to raise awareness about Celiac disease and a gluten-free and grain-free way of life. It is her goal throughout her year as Mrs. USA to bring more attention to the illness and advocate for better labeling of our nation's food supply. A worthy cause, indeed.
Robb Wolf recently spoke about Shannon on his blog, "I think it's great that Shannon is using her platform as Mrs. USA to educate folks about Celiac and the benefits of a Paleo diet. I'd love to have a 1000 more high-profile people who were willing to do the same." You betcha, Robb.
In today's show, Shannon and I discuss:
How pasta, pizza, and bread can make you look 3 months pregnant
How bacon is like dessert
Why even beauty queens, bodybuilders, and magazine cover celebrities cannot (and should not) maintain a "perfect" body 100% of the time
Why Jillian Michaels was right about eliminating processed food but completely wrong about "healthy" whole grains
Weight lifting and exercise tips for women (forget the treadmill and Barbie weights)
Why you should be concerned that foods can say that they are gluten free when they are not
How gluten sensitivity is far more common than you might expect
How Shannon "accidentally" ran the New York marathon
Why a low-fat Paleo diet doesn't really work
How six-packs are carved by spoons
Hidden sources of gluten that you need to avoid
Why "skinny" doesn't mean "healthy"
How life is too short NOT to eat cupcakes
Here's the show.
Listen to the Show by pressing the PLAY BUTTON below on the right.[audio:https://traffic.libsyn.com/fatburningman/15FBMShannonFord.mp3|titles=14: Interview with Shannon Ford, Mrs. United States](download link)
Subscribe to my PODCAST on iTunes (and leave a review to spread the word)!
(Click the "View in iTunes" link and then click through to the "Subscribe" button.")

You can hear more from Shannon on her website, Facebook, or follow her on Twitter.

And here's the shortened YouTube slideshow (it's only the first 15 minutes). If you want to hear the full show, listen above or click here.
LEARN HOW TO DROP 20 POUNDS IN 40 DAYS WITH REAL FOOD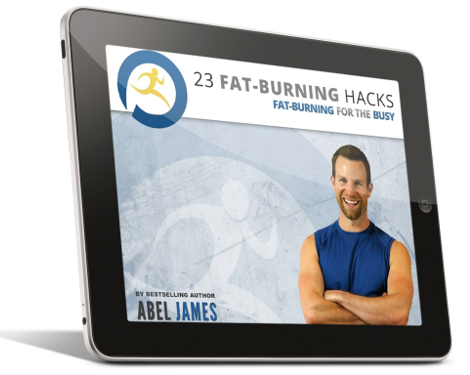 Discover how to drop fat with chocolate, bacon, and cheesecake. Plus: learn the 3 worst foods you should NEVER eat and the 7 best exercises for rapid fat loss. Click below to to claim your FREE gift ($17 value)!
INSTANT ACCESS
Podcast: Play in new window | Download
Subscribe: Apple Podcasts | Google Podcasts | Spotify | Android | Pandora | Stitcher | TuneIn | Deezer | RSS
×
Read Next:
Ladies and gentlemen, today we'll be hanging out with a super cool author, podcaster, and Jiu-Jitsu master, Robb Wolf. Robb is the author of the New York Times Best-Seller, The Paleo Solution, a former research biochemist, a renowned strength and conditioning coach, and a leading expert in Paleolithic nutrition. Through his best-selling book, top ranked […]
Reader Interactions