Did you know that Loren Cordain has trademarked the term "The Paleo Diet"?
When I first heard that, I thought it was a big deal.
It's not.
To give some perspective, Dr. Cordain contacted me to to remove the words "Paleo Diet" from one of my Kindle books because he owns the trademark. I took it the wrong way, but here is what I now understand to be the facts.
Dr. Cordain wants to protect the Paleo community from people trying to make a quick buck off of the trend. When there's a crowd, copycats and snake oil salesmen aren't far behind.
Get this: some knuckleheads are selling Paleo cookbooks with recipes that ARE NOT Paleo. Others have flat-out PLAGIARIZED my buddy George's recipes to sell as their own. We can't have that. We don't want them turning a thriving community and promising dietary paradigm into a cesspool of scammers.
What people really rally behind is what the word "Paleo" has come to stand for: a community of incredibly passionate individuals who want to save the world from the current obesity and health crisis and believe our best way forward is to look toward our ancestral roots.
When I originally read "The Paleo Diet," I was dismayed by the reduction/elimination of saturated-fat, salt, caffeine, and alcohol.
But after I started my blog and found great folks like Mark Sisson and Robb Wolf, I realized that the meaning behind the word "Paleo" has become more nuanced, more progressive, and more inclusive. And, to set the record straight, Loren Cordain does not support the use of canola oil and has softened his stance on saturated fat since he wrote his original book, The Paleo Diet, a decade ago.
Here's a bit more about one of the trademarks, in case you're curious:
To clear up the confusion, you can use "Paleo" without infringing on the trademark. Just keep the words "The Paleo Diet" out of your book titles. 🙂
I welcome your comments. What do you think about The Paleo Diet being trademarked? How can we make sure that the products that are sold as Paleo are worth its title?
LEARN HOW TO DROP 20 POUNDS IN 40 DAYS WITH REAL FOOD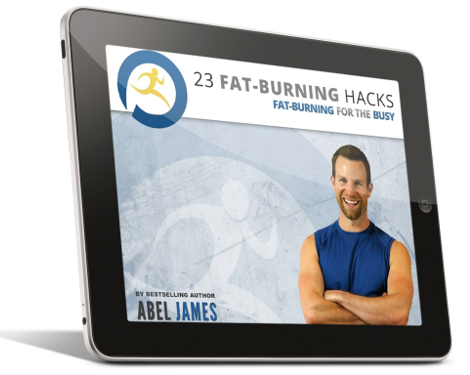 Discover how to drop fat with chocolate, bacon, and cheesecake. Plus: learn the 3 worst foods you should NEVER eat and the 7 best exercises for rapid fat loss. Click below to to claim your FREE gift ($17 value)!
INSTANT ACCESS