I am very blessed to be here today with a guest who has been requested from all over the world, Mr. Joel Salatin. Joel is a self-described "Christian-libertarian-environmentalist-capitalist-lunatic-farmer" who produces beyond-organic meats, which are raised using environmentally responsible, ecologically beneficial and sustainable agriculture.
On today's show we talk about:
A few problems with a vegan diet (To the vegan's out there, earmuffs!)
Whether or not beyond-organic farming practices are scaleable on a world-wide scale
Why American food policy is favorable to products that make us fat and sick
And why there is POOP in your chicken nuggets
Here's the show.
Podcast: Play in new window | Download
Subscribe: Apple Podcasts | Google Podcasts | Spotify | Android | Pandora | Stitcher | TuneIn | Deezer
Before you go, I wanted to let you guys know about a really cool project that we have coming up in the next few weeks. It's called "The Fat-Burning Chef." Basically we  went out to all of our friends, some of the top bloggers and authors in the cooking space of the Paleo-sphere and beyond and asked if they'd contribute to help build a book of healthy recipes! That's coming out in the next few weeks, and if you'd like to hear more you can follow me on Facebook, or be sure to sign up for my updates by just entering your email below!
LEARN HOW TO DROP 20 POUNDS IN 40 DAYS WITH REAL FOOD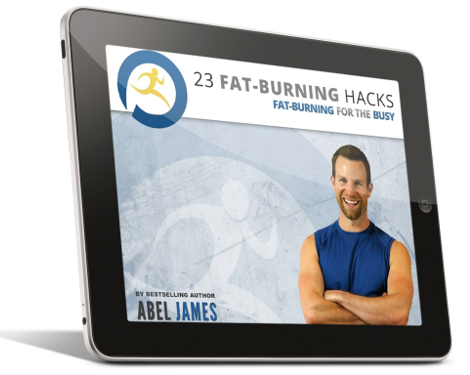 Discover how to drop fat with chocolate, bacon, and cheesecake. Plus: learn the 3 worst foods you should NEVER eat and the 7 best exercises for rapid fat loss. Click below to to claim your FREE gift ($17 value)!
INSTANT ACCESS
What did you think of this show with Joel Salatin? Let us know by leaving a comment below.