This week's show features the host of yet another top podcast (and a genuinely awesome dude), Mr. Lewis Howes. Lewis is a lifestyle entrepreneur, former world record holder, and two sport professional athlete. He is also the voice behind the hugely popular "School of Greatness" podcast.
If you haven't already heard Lewis' School of Greatness podcast, take a listen. If you want to up your game in business, mindset, or ass-kicking, his show is life-changing stuff. 🙂
Before we get to the show, just a heads-up that we have a few of really exciting and super-secret announcements coming up in the next few weeks for subscribers only. So if you haven't signed up yet, go ahead and enter your email in the box below. When you do, I'll send you a free eBook and a few other special goodies to get you rolling!
LEARN HOW TO DROP 20 POUNDS IN 40 DAYS WITH REAL FOOD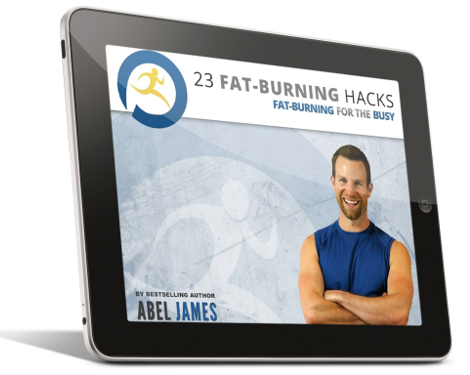 Discover how to drop fat with chocolate, bacon, and cheesecake. Plus: learn the 3 worst foods you should NEVER eat and the 7 best exercises for rapid fat loss. Click below to to claim your FREE gift ($17 value)!
INSTANT ACCESS
Onto the show with Lewis. We chat about:
How Lewis lost 28 pounds in 28 days (Check out the before and after pic below!)
How to recover from a career-ending injury
Why a thriving body is essential to a successful life
What kicking butt in sports has to do with building a business
Beast mode! Here's the show.