This is a guest post from one of FatBurningMan.com's readers, Nicolas Cole. I hope you find it as useful and inspirational as I did. Cheers, Abel.  
I did a photo shoot a couple weeks ago, and one of the girls observing (whom I had just met) said, "Can I ask you a personal question?"
"Sure," I said, shirtless in the studio, feeling like I was already exposed.
She and her friend giggled. "Were you fat as a kid?"
I stared into the camera, the photographer took her shot, and then I turned to them and said, "Not even close."
When I was fifteen years old, I barely weighed 90 lbs. I remember scarfing down muffins, chugging milkshakes, and then stepping on the bathroom scale, hoping to see my weight pass the 100 lb mark. That glorious day didn't come for another three years, and even then, at 18 years old, 100 lbs was hardly something to be proud of.
My arms were spaghetti noodles, my legs were twigs, and I was sporting a concave chest with a protruding bone, my ribs clearly seen through my paper-thin skin. In gym class, kids would shout, "Careful, Cole, you'll snap in half." I was the farthest thing from fat.
Most people assume, especially in our figure-obsessed society, that the only real trauma one can experience in relation to their body is if they are supremely overweight. This was not my struggle. My humiliation, in fact, came from the nonexistence of anything resembling a man. Men are supposed to be strong. Men are supposed to be confident. Men aren't supposed to be little stick figures that might blow away with the wind.
My fitness journey began when I was a teenager, and desperate for a different body. At 18 years old, I was diagnosed with celiac disease, giving an explanation for years of sickness and an apparent inability to put on weight. With this diagnosis, it was as if – overnight – I was suddenly given the green light to grow.
I also learned at 18 that I have a rare joint disease called Ankylosing Spondylitis, no doubt inflamed by my poorly healed spine fracture several years prior—the result of a bad fall playing hockey. The only known treatment for Ankylosing Spondylitis is medication. A more natural combatant is lifting weights, keeping the joints and muscles fresh.
In many ways, I was the fat kid, tired of being picked on, except I was working with a very different beast. Instead of cutting back on my meals, I had to force-feed myself to combat my rapid-fire metabolism. I had to lift until I couldn't move, the soreness keeping my joints and muscles from cramping. The body that I've been able to build for myself is from years of hard work, discipline, and refined practice, with no reward ever being promised to me—I simply had to believe that one day, it would come.
That's how most of us start out. We are picked on, or made to feel inferior for who we are, and so we seek change. But somewhere along the way, we find a different purpose. For me, that purpose became a state of mind. I found that with each rep, each daily routine in the gym, I was not only building a better body, but I was sculpting a more compassionate mind. I looked in the mirror, and no longer saw a kid I hated and despised. I saw a kid that had embraced opportunity.
The gym, for me, is not about the perfect body. It is about practice, and sharing in the common goal of change. I don't put down the kid that is curling the 10 lb dumbbells, because I was once that kid. In fact, I was so embarrassed when I first started lifting weights, that I made myself do curls in the basement until I could lift the 20 lb dumbbells, only then feeling I deserved a membership at the local gym. So when I see the next kid trying to build something out of nothing, I walk over, introduce myself, and say, "Do you want to lift together?"
Because that's what someone else did for me.
Nicolas Cole is a nonfiction writer and fitness model.  He is currently at work on his debut memoir, Confessions of a Teenage Gamer, detailing his adolescence, where he became one of the highest ranked World of Warcraft players in North America, while simultaneously being undiagnosed with Celiac Disease.  You can follow Cole and his story on Instagram, Twitter, and YouTube, @NicolasCole77.  
LEARN HOW TO DROP 20 POUNDS IN 40 DAYS WITH REAL FOOD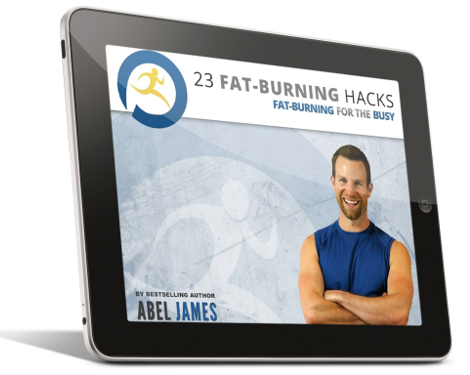 Discover how to drop fat with chocolate, bacon, and cheesecake. Plus: learn the 3 worst foods you should NEVER eat and the 7 best exercises for rapid fat loss. Click below to to claim your FREE gift ($17 value)!
INSTANT ACCESS