Today on the show we have Matt & Stacy, The Paleo Parents, who just released their masterpiece "Beyond Bacon: Paleo Recipes that Respect the Whole Hog."  When I say it's one of the weirdest cookbooks I've ever seen, I mean it as the ultimate compliment. Take a listen to the show to hear why. 🙂
But before we get to the show, we have some very exciting news in the world of The Fat-Burning Man. You may have seen my most recent blog post where I announced this, but if you didn't….
We're launching an app for the iPhone and iPad! It's a collection of over 200 of my good buddy George's best recipes (the man behind CivilizedCavemanCooking.com). We're going to be offering it for the first couple of weeks at just $.99! If you want to be sure to hear about that when it launches, don't forget to sign up to be on my newsletter below.
LEARN HOW TO DROP 20 POUNDS IN 40 DAYS WITH REAL FOOD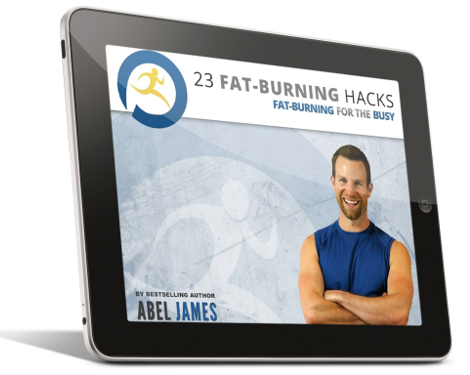 Discover how to drop fat with chocolate, bacon, and cheesecake. Plus: learn the 3 worst foods you should NEVER eat and the 7 best exercises for rapid fat loss. Click below to to claim your FREE gift ($17 value)!
INSTANT ACCESS
On to today's show with The Paleo Parents we talk about:
Why you should consider picking up some head cheese.
How to render fats at home.
How to raise healthy, happy, well-fed kids.
And how eating buckets of lard can actually make you lean.
Here's the show.