Wild Strawberry "Milkshake"
This rich and creamy "milkshake" is loaded with vitamins, healthy fats, and beneficial fiber to help you power through your morning.
Ingredients
8 organic strawberries (fresh or frozen)
1 tablespoon avocado oil (or olive oil)
½ cup beetroot, chopped
4 large handfuls of organic spinach
½ cup full-fat unsweetened canned coconut milk, shaken
¼ teaspoon pure vanilla extract
2 handfuls of ice
Dash of pure stevia extract, to taste
Filtered water, to facilitate blending
Instructions
Add all the ingredients to the blender, along with enough water to facilitate blending.
Blend until smooth.
Taste, and if needed add a tad more stevia to reach desired sweetness.
Enjoy now, or store in an airtight container in the refrigerator for up to 24 hours.
Notes
NOTE #1: If you're already loving the little kick of roots in your drink, add a handful of beet greens, which have a little extra spice and earthiness to them.

NOTE #2: Between the beets and strawberries, there are about 11 grams of sugar in this recipe or about 3 grams of sugar per serving.
Nothing compares to the glory of a milkshake. But if you get a "skinny" strawberry milkshake from Smoothie King, it'll set you back 520 calories and a whopping
102 grams of sugar
.
That's more sugar than 3 sodas!
If you're going to drink your nutrition, let's make it something that's actually good for you. So instead of making an epic smoothie mistake, now you can make our Wild Strawberry Milkshake.
This rich and creamy "milkshake" is loaded with vitamins, healthy fats, and beneficial fiber to help you power through your morning. But unlike store-bought monstrosities, this Wild Diet friendly smoothie is low-carb and low-sugar.
The beets in this smoothie give it that beautiful pink color, and the strawberries and coconut milk bring those creamy milkshake-like flavors.
Fun fact about beets: Beets have been used medicinally since the days of the Ancient Romans, who recognized the colorful root as a potent aphrodisiac. Beets are high in boron which aids in the production of human sex hormones. There are naturally occurring nitrates and nitric oxide in beets which can also increase blood flow, which is code for "awesome" whether you're a guy or a gal.
Here are a few more benefits of this tasty smoothie:
Strawberries are a nutrient-rich fruit packed with antioxidants including vitamin C. Strawberries are high in fiber, lower blood levels of C-reactive protein (a signal of inflammation in the body), and contain potassium, vitamin K and magnesium. Plus, the red coloring of strawberries contains anthocyanin which can boost short term memory and helps you burn stored body fat.
Avocado oil is a rich source of monounsaturated oleic acid (Omega 9 EFA), which lowers risk of certain types of cancer, helps to prevent autoimmune flare-ups, and speeds healing in the body. Avocado oil is also known for strengthening skin and hair, improving digestion, reducing inflammation, and helping to detoxify the body.
Beets are loaded with vitamins and minerals, including potassium, magnesium, fiber, phosphorous, iron, vitamin A, vitamin B, vitamin C, beta-carotene, and beta-cyanine.
Spinach is a powerhouse. It's high in niacin, zinc, protein, fiber, vitamins A, C, E and K, thiamin, vitamin B6, folate, calcium, iron, magnesium, phosphorus, potassium, copper, and manganese.
Guess which ingredient in this smoothie is a potent aphrodisiac.
Click To Tweet
This smoothie powerhouse is packed with vitamins, minerals, and nutrients, including vitamin C, phytonutrients such as carotenoids (beta-carotene, lutein, and zeaxanthin), vitamin K, vitamin A, manganese, folate, potassium, fiber and more.
Adding nutrient-dense smoothies into your Wild Diet lifestyle will help clear out free radicals, boost the immune system, help you heal from colds and flu, and keep you burning fat.
More importantly, it tastes ridiculously good.
Here's a tip for summertime. If you have leftover smoothie, pour it into popsicle molds and freeze for a delicious and kid-friendly dessert… Strawberry popsicles!
LEARN HOW TO DROP 20 POUNDS IN 40 DAYS WITH REAL FOOD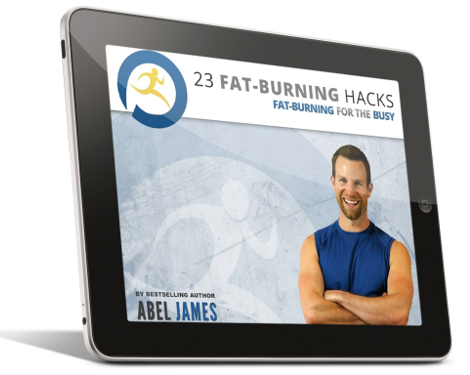 Discover how to drop fat with chocolate, bacon, and cheesecake. Plus: learn the 3 worst foods you should NEVER eat and the 7 best exercises for rapid fat loss. Click below to to claim your FREE gift ($17 value)!
INSTANT ACCESS
How To Get Your Daily Greens
Want an easy way to get more daily nutrients?
Future Greens is a concentrated superfood powder made of 15 certified organic fruits & vegetables, plus 6 additional superfoods, and digestive enzymes. It mixes with water to instantly create a tasty superfood drink, any time of the day.
Mix with yogurt, fresh fruit, add to your smoothie or drink straight with water to get a hearty dose of veggies.
The fiber in the kale, spinach, and other greens will help you beat cravings. You won't even realize you're eating broccoli.
Whether as a morning drink, a pre-meal drink, or just a snack, you'll feel satisfied and energized and less likely to eat junk. With a concentrated, broad-spectrum infusion of fruits, veggies, and other superfoods, Future Greens gives you a massive boost of your daily micronutrients—including vitamins, antioxidants, and minerals.
Plus, when you sign up for a monthly subscription using the Subscribe and Save option above, you'll save over 20% off your Future Greens order, and we'll set you up with a free account to our online community…
You'll not only have all the health benefits of Future Greens delivered to your doorstep each month, but you'll also get FREE ACCESS to our exclusive Fat-Burning Tribe ($27/month value)!
The Fat-Burning Tribe is an online community focused on Wild health, fat-loss, fitness, and creating a positive and safe atmosphere to share your health journey. This includes detailed monthly meal plans, a motivational journal, quick-start guide, tons of articles, recipes, demonstration videos and more.
With Future Greens, you can whip up your daily green drink in less than 30 seconds, no matter where you are.
Click here to save 20% off with your Future Greens Subscribe & Save purchase.
Have you tried this Wild Strawberry "Milkshake" smoothie yet? What's your favorite smoothie recipe? Leave a comment below to let us know what you think.