Ask any survival expert, "How do I stay alive in the wilderness?"
The inevitable answer: "Step 1: Be prepared."
The same goes with your lunch.
If you want to eat right, you always need to be one step ahead of Taco Bell.
Whether you're flying, road-tripping, going to school, or just getting ready for work, packing your lunch is for winners.
Want to be lean, healthy and happy for the rest of your life? Don't get stuck eating from truck stops, corner stores, airports, or – even worse – hospitals.
When we're traveling, we often pack breakfast, lunch and dinner.
It might look something like this: Fatty Coffee in the morning, green smoothie for lunch and a satisfying Wild salad or meat and veggie entree for dinner.
On our recent road trip to across the country, here's what we packed up:
Green Smoothies in 2 quart-size mason jars: Green smoothies are great because they're convenient and provide  a variety of nutrients. This one had celery, kale, soaked chia seeds, superfood greens powder, vitamin c, collagen, goat whey protein, parsley, and olive oil.
Chopped Salad with baby kale, cherry tomatoes, nitrite-free/organic ham, hard boiled eggs, cucumber, red onion, parmesan cheese, and sunflower seeds with a side jar of olive oil and balsamic vinegar.
Collard Greens Wrap with leftover steak, grilled onions, bacon, goat cheese, hot sauce, and thin slices of zucchini wrapped up in collard green leaves.
Snacks include, celery sticks and a small jar of nut butter, 2 avocados (to be chopped up and eaten with salt or added to the salads and wraps), 2 cucumbers, a container with sauerkraut, and homemade mixed nuts.
So want to pack a Wild lunch for work, school, travel, or a picnic with your family?
Here are 9 satisfying Wild, fat-burning, packable meals to keep you fit as a fiddle.
Lunch #1: Salad In a Mason Jar
Hipsters will love this one. Pack diced veggies, leftover meats (or unprocessed deli meats), grass-fed cheese, eggs, and greens into a large mason jar. This one is an Italian Antipasto Salad—but any salad will do.
Bring a small jar of your favorite Wild dressing (or just olive oil and vinegar), pour it over the salad, put the lid on and shake. Pour it out onto a plate. Alternately, pack your salad in a glass container with tightly fitted lid, or reuse that plastic container your greens came in from the store.
Lunch #2: Leftover Entrees & Sides
Make double batches of your dinners so you can pop a portion into a container for lunch tomorrow. It's that easy.
This is leftover Bacon and Brussels Hash with boiled eggs on top—and it's just as good cold as it is hot.
Lunch #3: Collard Wrap Burroitos
Use big collard green leaves as a wrap for your favorite Wild fillings (steamed or raw).
Try leftover meatballs or burgers, bacon and turkey, taco meat with avocado and salsa, shredded chicken with buffalo sauce, even canned salmon or tuna. The possibilities are endless. Just remember to remove the large fibrous stem from the collard green for easier rolling.
Directions for Rolling:
First, lay collard green leaves on large rectangle piece of foil (big enough to wrap around a burrito), and add a scoop of cooked meat or other toppings into the middle. Top with anything you like… avocado, hot sauce, chopped tomato, cilantro, fried egg, etc.
Next, fold the sides of the collard green leaf in so they nearly touch, then use your thumbs to bring up the bottom of the leaf and roll it up like a burrito. Wrap the foil around the burrito by folding in the sides, and then folding up the bottom and rolling it up around the collard green burrito.
Store in the refrigerator as a grab-and-go lunch.
Lunch #4: Soup In A Thermos
Invest in a great wide-mouth soup thermos. Make a big pot of soup or chili, heat it on the stove in the morning and pour it into your thermos. Voila—lunch is served. (You can find the recipe for this soup on page 222 of The Wild Diet, or in the Wild Kitchen App.)
Lunch #5: Egg & Veggie Bowl with Guacamole
If you don't have leftovers or much time, you can still throw together a healthy lunch. Just wash and cut raw veggies, mash an avocado with a squeeze of lemon juice (to make quick guacamole), and sprinkle two boiled eggs with salt and smoked paprika.
Lunch #6: Nori Wraps
Wrap up leftover meats or smoked salmon in a roasted seaweed wrapper with goat cheese or avocado and thinly sliced veggies. No need to cut it into typical sushi rolls—just eat it like a wrap!
Lunch #7: Chicken Drumsticks Or Wings
Cold chicken is the ultimate lunch box food.
Roast a big batch of chicken legs or double-up the recipe on wing night. Pack a couple drumsticks or a half dozen hot wings in your cooler lunch box. Serve with cut veggies or a quick salad with oil and vinegar.
Lunch #8: Salmon Celery Boats
Grab a can of wild caught salmon, sardines or tuna and you'll always have a ready-to-rock lunch. Just cut up some celery, open the can, and fill your celery boats with salmon.
(Due to the unique aromatic characteristics of fish, we don't recommend this recipe for plane rides… or roller coasters.)
Lunch #9: Green Smoothie
Whip up a super low-carb green smoothie in the morning and pack it in a thermos or large mason jar. High-powered Vitamix and Blentec blenders make the best smoothies, but even the inexpensive blenders will do the trick.
Green smoothies will last up to 24 hours in the refrigerators. Just give it a good shake before drinking.
Quick & Easy Wild Snacks
To nip junk binges in the bud, keep Wild Diet Friendly snacks on hand like these.
Coconut butter or nut butter packets (or fill a small jar with coconut butter/manna or coocnut oil)
Canned fish,like tuna, sardines, or salmon
Clean protein bars. We don't typically recommend packaged protein bars, but some people find them convenient. Here are a few that are pretty clean and low in sugar: Epic bars (check the sugar content and keep it below 3 grams per bar), Primal Kitchen Dark Chocolate Almond Bar with Grass-fed Collagen, or PaleoValley superfood bars.
Dark chocolate–80% cacao or higher.
Jerky without added MSG and nitrites, like Mission Meats Graze Sticks or New Primal Grass-fed Jerky
Raw or home-roasted nuts like almonds, cashews, or brazil nuts. Remember, nuts are high in Omega-6 fats and are easy to overeat, so just enjoy a few at a time.
Roasted seaweed snacks or kale chips
LEARN HOW TO DROP 20 POUNDS IN 40 DAYS WITH REAL FOOD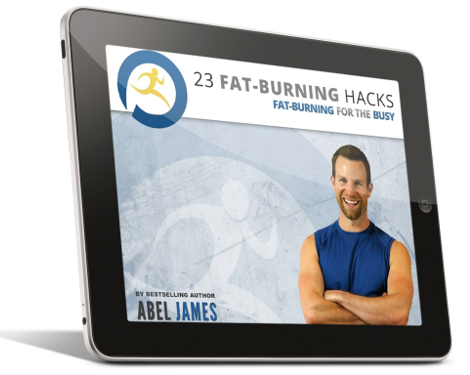 Discover how to drop fat with chocolate, bacon, and cheesecake. Plus: learn the 3 worst foods you should NEVER eat and the 7 best exercises for rapid fat loss. Click below to to claim your FREE gift ($17 value)!
INSTANT ACCESS
Want All Your Meals Planned For You, Step-by-Step?
When you join our online meal planning club and community, the Fat-Burning Tribe, you get 30-days of done-for-you Wild Meal Plans!
These include at least a dozen new Wild fat-melting recipes every month—like Carne Asada Bowls and Chewy Chocolate Cookies! Our Meal Plans are complete with full recipes, shopping lists, and meal prep planned for you.
We have thousands of members from all corners of the globe rocking out in the Tribe—shedding fat, lowering their blood pressure, getting off of medications, healing their adrenals, boosting their energy, and rocking life!
If you'd like to join us, click here to try it for FREE for your first 7 days.
Don't wait to take your health into your own hands. You can do it, and we're here to help.
What's your favorite packed lunch? Share with us in the comments below!