Two years ago, Alyson and I did something crazy.
We sold our house, cars, and all of our belongings to travel the world and live off-the-grid in the wilderness.
Since then, we've traveled to 20+ national parks, 45 states, and 20 countries across the world.
We ate fried crickets in Thailand, nibbled on rattlesnake in Texas, and sipped the infamous "cat poop coffee" in Bali (it's actually quite good). I even got stung in the kidney by a Bark Scorpion in Arizona.
But after 24 months on the road, we learned one critical thing.
It takes very little stuff to be happy.
In fact, the amount of "stuff" I need to be happy fits in my backpack.
In this post, I'll tell you exactly how to fill your pack to make good habits automatic no matter where you are.
THE ONE THING WE ALL NEED TO SURVIVE ON THE ROAD
Ask any survival expert, "How do I stay alive in the Wild?" The inevitable answer: "Be prepared."
Same goes for your lunch. If you want to eat right, you always need to be one step ahead of Taco Bell.
Whether you're flying, road-tripping, going to school, or just getting ready for work, packing grub and gear is an essential habit for lifelong health.
I don't leave home without my pack of food, spices, herbs, supplements, and other goodies to survive on the road.
No matter what happens, making a good decision is as simple as reaching into my bag.
WHY THIS PACK HELPED KURT LOSE 87 POUNDS IN 3 MONTHS
You may have seen my Survival Pack make a cameo with 47-year old grandpa Kurt on ABC TV. Since Kurt is a salesman and constantly traveling, we filled his pack with critical supplies to keep in his car.
Snacks like meat, fish, spices, and even treats like fat bombs keep hunger at bay and make good decisions easy.
Over the next 14 weeks, I coached Kurt to lose 87 pounds with The Wild Diet. More importantly, Kurt dropped nearly double the body fat of any other contestant (a whopping 22 percentage points). In large part, that's because he took his survival pack everywhere.
HOW TO LOAD UP YOUR SURVIVAL PACK
Ready for your next adventure? Here's how to load up your pack.
The contents of this pack can save you hundreds on the road because you won't really need to buy anything from convenience stores, restaurants, or anywhere else. Have fun and make it your own!
Non-Perishables
Sometimes you get hungry and your body tells you that fasting isn't an option. Bring a few non-perishables in addition to fresh foods to make sure you never get stuck eating low-quality food just because someone put it in front of you. Here are some examples:
Nut butter / coconut butter packets
Real food, low sugar protein bars
Dried meat / jerky
Dehydrated veggies
Greens / spirulina powder
Protein powder
Canned fish
Chia seeds
Seasonings and Spices
Often, it's better to get fresh food from markets instead of eating at low-quality restaurants. Save money and preserve your health by seasoning fresh foods yourself. I put these in an ultra-convenient "spice missile" container.
By the way, coconut oil works as a salad dressing, coffee creamer, antibacterial moisturizer, hair gel, toothpaste (with baking soda and mint), deodorant, lubricant, and more.
Examples of spices I carry with me:
Mineral Salt
Pepper
Hot pepper
Chia and kelp
Garlic
Cinnamon
Cocoa
Coconut oil
Olive Oil and vinegar
Herbs and Supplements
Enjoy as a tea, tonic, or in concentrated supplements. My favorites:
Rhodiola
Gymnostemma
Ginseng
Kava kava for stress reduction, sleep, and alcohol alternative
Ginger tea for upset stomach
Chamomile for sleep
Miscellaneous Gear
Water Bottle: Five bucks for a bottle of water, you kidding me? Reduce waste and save money by carrying your own BPA-free water bottle / thermos, and drink water wherever you can find it or make teas and tonics.
Massage Ball: Use it for self-massage to roll out angry knots, keep yourself limber and healthy on the road. As a bonus, you can play catch when you're bored.
Chocolate: Never get caught without chocolate. It will get you through even the roughest of days. No matter what happens, you'll feel better knowing delicious chocolate is waiting for you in your bag. Tip: Keep your chocolate in a small resealable bag, in case you're caught in the heat and your chocolate melts.
Spork: Sporks are awesome. I'm not sure why every restaurant insists on giving us fourteen forks with every meal, but be friendly to the planet and say you don't need one. And way better than eating sardines with your hands.
LEARN HOW TO DROP 20 POUNDS IN 40 DAYS WITH REAL FOOD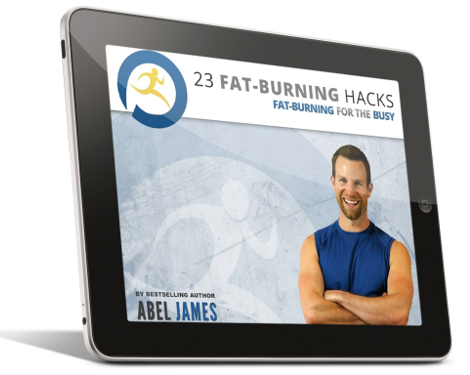 Discover how to drop fat with chocolate, bacon, and cheesecake. Plus: learn the 3 worst foods you should NEVER eat and the 7 best exercises for rapid fat loss. Click below to to claim your FREE gift ($17 value)!
INSTANT ACCESS
What snacks and gear do you carry around to eat clean and live Wild? Comment below and let us know!