If there is anything worth counting, it's carbs. Limiting carb intake maximizes fat-burning and helps to regulate blood sugar and insulin levels. But not all carbs are created equal.
The principal problem with many low-carb diet plans is that they unfairly vilify foods that seem high in carbs (such as vegetables) but are, in fact, NOT high in digestible (net) carbs.
So what is the difference between total carbs and net carbs?
There are basically two types of carbs – those which your body can digest and those it cannot. The type it can't digest is principally fiber.
In America, food labels include fiber in the total carb count which gives an inaccurate measure of the food's effect on your waistline. So most-low carb diets ask that you count "net carbs" – the ones that are actually digested.
The total carbohydrate number is not important. It is NET carbs that really matter since those are the ones that are being digested. Count your NET carbs, not your total carbs.
Non-fiber carbs = fattening
Fiber carbs = not fattening (and actually filling as well as beneficial for digestion and fat burning)
To calculate net carbs, simply subtract the dietary fiber content from the total carbs. In the picture to the right, the net carbs would be 15 – 5 = 10.
Carbs – Fiber = Net Carbs
Simple enough, right?
Well… not so fast. Here comes corporate trickery once again.
Beware of Low-Carb Products!
Eager to make a quick buck on low-carb bars, shakes, and candies, many companies have rushed to create products that have misleading labels that appear low-carb diet friendly. Unfortunately, many of these products are artificially sweetened with sugar alcohols like malitol, sorbitol, and lacitol which can be metabolized into sugar.
Sloppy labeling laws allow companies to include these sugar alcohols on the labels as FIBER even though they clearly are not.
I'll get into the evils of sugar alcohols in an upcoming post, so stay tuned. For now, count your net carbs and steer clear of low-carb products. If you do eat anything with sugar alcohols, your best bet is to count them all since you really can't believe the label.
In short, trust vegetables, not low-carb candies.
LEARN HOW TO DROP 20 POUNDS IN 40 DAYS WITH REAL FOOD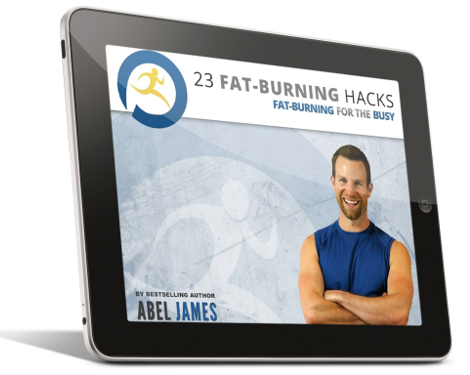 Discover how to drop fat with chocolate, bacon, and cheesecake. Plus: learn the 3 worst foods you should NEVER eat and the 7 best exercises for rapid fat loss. Click below to to claim your FREE gift ($17 value)!
INSTANT ACCESS