Today's show is with Dr Kelly Starrett, the man behind Mobility Wod and the author of Becoming a Supple Leopard. This guy knows his stuff – you're in for a treat.
Before we get to the show, I just wanted to thank you guys so much  for your support. This past week my book "Intro to Paleo" on Amazon hit #1 best-seller in natural foods again! If you'd like to support our work you can always leave a review on iTunes. You can follow me on Twitter and Facebook, as well to make sure you get all the goods.
Onto the show with Dr Kelly, we talk about:
How you can hack human movement.
Why some tiny fighters can wipe the floor with lumbering beasts.
The mechanics of dead-lifting a human.
And why YOU move like an ass.
Here's the show:
LEARN HOW TO DROP 20 POUNDS IN 40 DAYS WITH REAL FOOD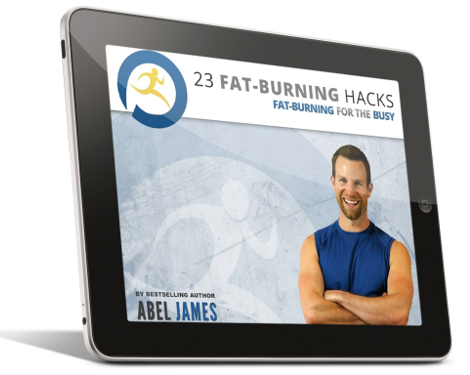 Discover how to drop fat with chocolate, bacon, and cheesecake. Plus: learn the 3 worst foods you should NEVER eat and the 7 best exercises for rapid fat loss. Click below to to claim your FREE gift ($17 value)!
INSTANT ACCESS