Today's show is with Karly Randolph Pitman, an inspired woman teaches others how to heal the emotional roots of food stuff – sugar addiction, binge eating, and overeating – through unconditional self love.
Karly is the author of several books and programs on gentle healing, including Overcoming Sugar Addiction,  The 30 Day Lift, Heal Overeating: Untangled, and Heal Your Body Image. Karly's work has appeared on Yahoo!, MSN, ABC, The Huffington Post, and in two films, The Inner Weigh, and Sugar Addiction.
Karly struggled with bulimia, binge eating, sugar addiction, emotional eating, body hatred, and weight obsession for over 20 years. A speaker, coach, and workshop leader, her passion is practicing, teaching, living and spreading the message of unconditional love. Karly lives in Austin, Texas with her husband and four children.
In today's show, Karly and I discuss:
What to do when you encounter a cookie in the conference room after a long, hard day of work
How to confront and diffuse rabid sugar cravings
How to come to terms with a history of eating disorders and body image issues
The "no willpower" way to build impulse control
Here's the show.
Listen by pressing the PLAY BUTTON below on the right.[audio:https://traffic.libsyn.com/fatburningman/43FBMKarlyPitman.mp3|titles=Karly Randolph Pitman on Beating Sugar Cravings]
Subscribe to my PODCAST on iTunes (and please leave a review)!
(Click the "View in iTunes" link and then hit the "Subscribe" button.")
Click "Like" if You Do!
[al2fb_like_button]
I Wrote a Book and People Dig It (Get $10 off)!
If you want to check out the brand new version of my expanded eBook "The Wild Diet," click here to grab a copy for just $17 for a limited time! ($10 off!)
LEARN HOW TO DROP 20 POUNDS IN 40 DAYS WITH REAL FOOD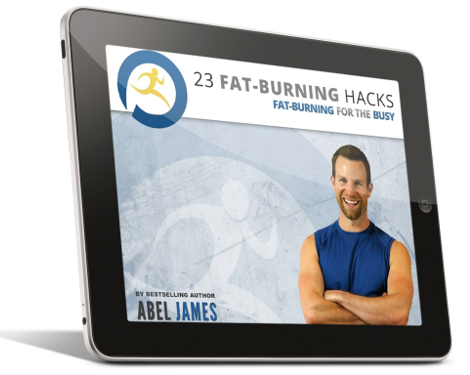 Discover how to drop fat with chocolate, bacon, and cheesecake. Plus: learn the 3 worst foods you should NEVER eat and the 7 best exercises for rapid fat loss. Click below to to claim your FREE gift ($17 value)!
INSTANT ACCESS
Podcast: Play in new window | Download
Subscribe: Apple Podcasts | Android | Stitcher